Creme Brulee Tea
The vanilla and caramel flavours from the cream make a wonderful contrast with the full-bodied black tea taste. Mixed together, they make a drink that is decadent and unforgettable. Another easy way to make that signature tea drink on your menu.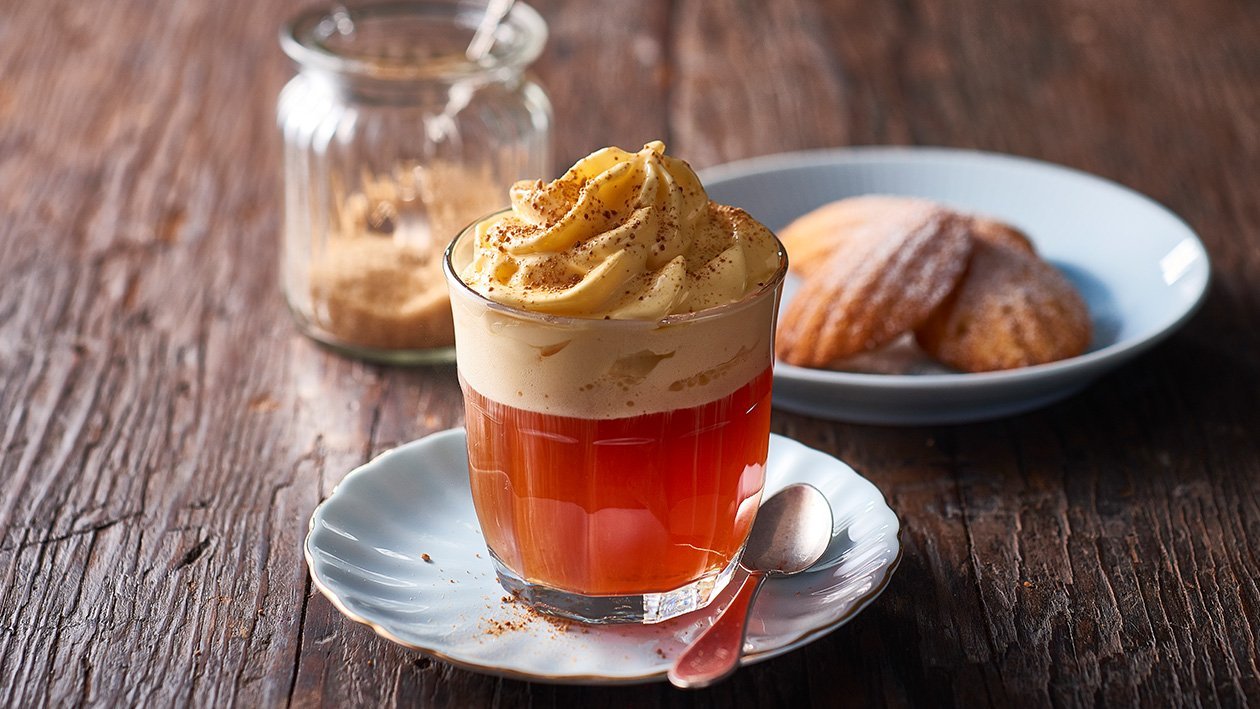 Ingredients per serve
Creme Brulee Tea
Method
SIR THOMAS LIPTON English Breakfast Envelope Tea 25's
/bags
1.0 bags
0%
Boiling water
/ml
200.0 ml
0%
Method
Preparation
Method

Place the Sir Thomas Lipton English Breakfast Tea Bag into a cup and add boiling water. Steep for 2 minutes then remove tea bag.
Place thecustard into a cream gun and load in 2 gas canisters to aerate the liquid. Please use with caution and always follow the manufacturer's directions on cream gun usage.
Carefully pipe the cream from the gun and sprinkle with brown sugar on top.