Ginger Lemon Zest
A revitalising tea that will refresh you at any time of the day. This non-caffeinated drink has hints of lemon and the zing of ginger that is good for you.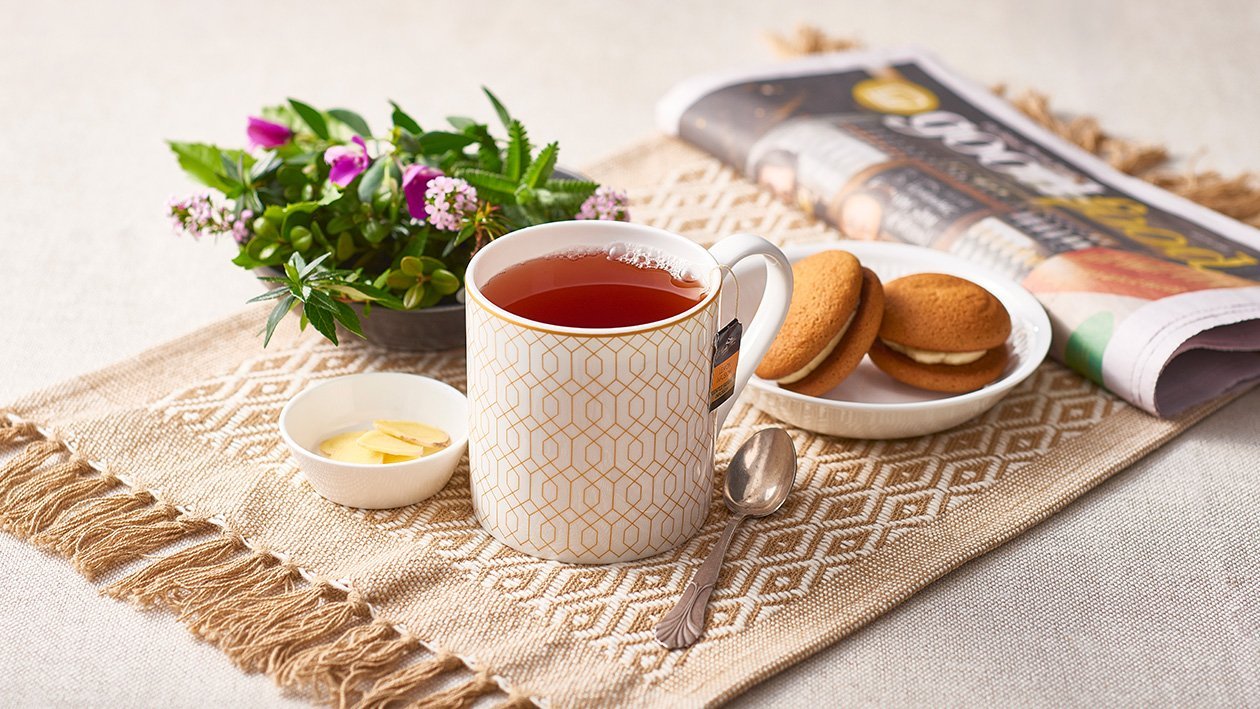 Ingredients per serve
Ginger Lemon Zest
Method
Water, boiling
/ml
250.0 ml
0%
SIR THOMAS LIPTON Lemon Envelope Tea 25's
/bags
1.0 bags
0%
Ginger slices
/x
4.0 x
0%
Method
Preparation
Method

Place the Sir Thomas Lipton Lemon Bag into a cup and add boiling water. Steep for 2 minutes then remove tea bag.
Add the ginger slices and serve hot.