Hot Toddy
The Hot Toddy has a long history. This drink might have possibly been introduced into Scotland during the European trading years in East India. Honey is added for it's soothing qualities.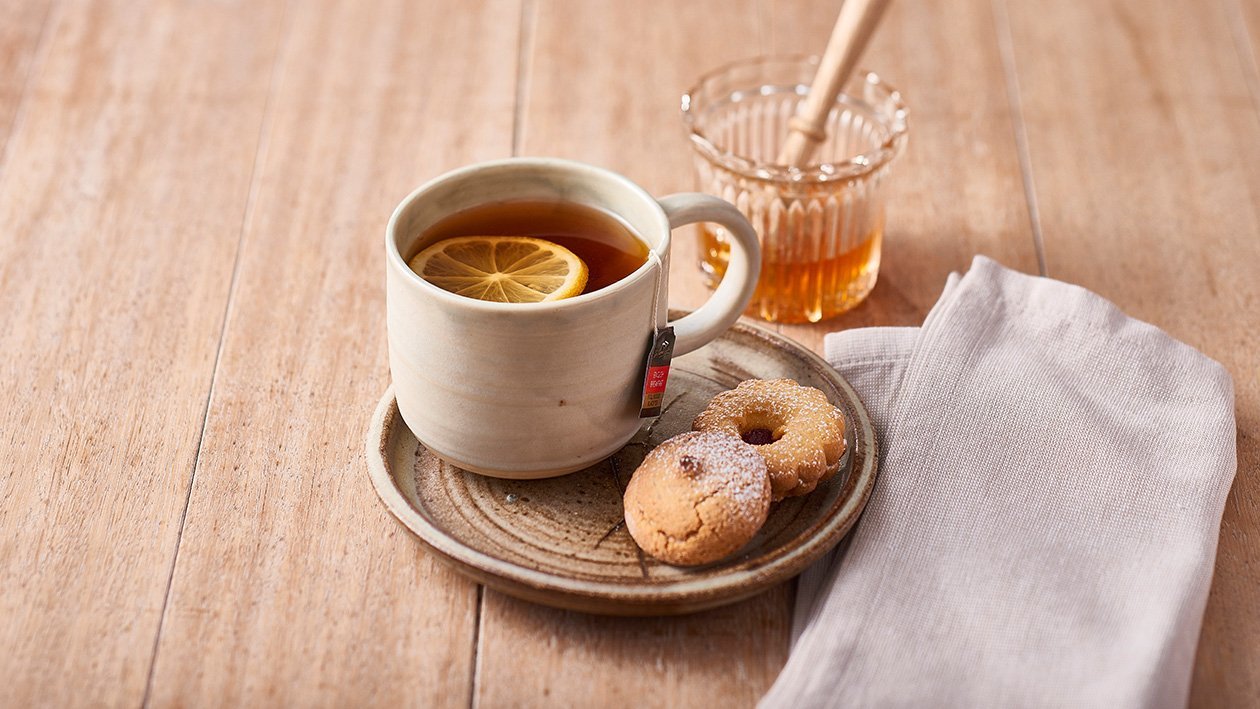 Preparation
Method

Place the Sir Thomas Lipton English Breakfast Tea Bag into a cup and add the boiling water. Steep for 2 minutes then remove.
Add the honey and lemon slices.