Roast Garlic & Onion Meatball Pasta
Meatballs are a popular classic in Aged Care. Using a pork and beef combination makes them more flavourful and moist. Adding KNORR Intense Flavours Roast Umami into the meat mixture as well as the sauce gives the final dish a great roasted garlic and onion flavour.
Aged Care
Pork
Beef
Main Meals
Australian
Italian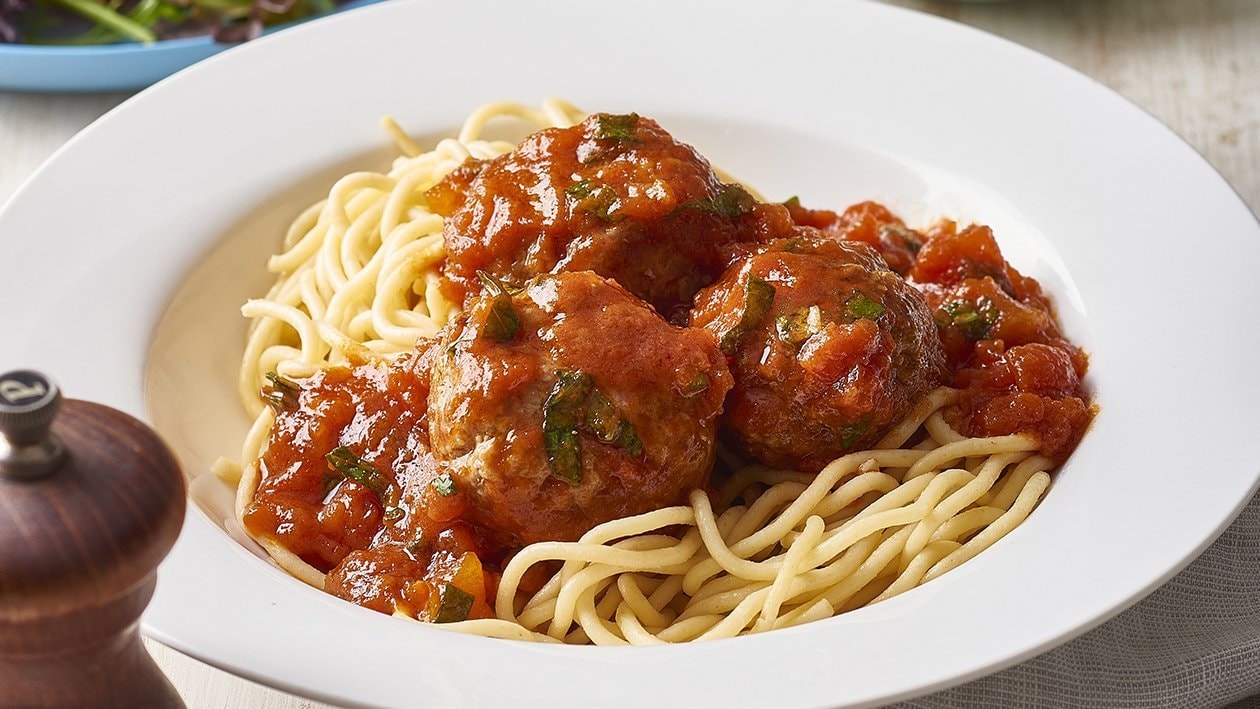 Ingredients per serve
Method
Dried breadcrumbs

250.0 g

KNORR Intense Flavours Roast Umami, extra

10.0 ml

Baby bocconcini, broken into pieces

100.0 g
To Serve
Preparation
Method

Combine mince, eggs, breadcrumbs, oregano and Knorr Intense Flavours Roast Umami. Roll into meatballs.
Cook meatballs in a combi oven at 180°C for 15-20 minutes.
Combine Knorr Pronto Napoli with basil and extra Knorr Intense Flavours Roast Umami.
Fold sauce through the meatballs and return to a combi oven for another 10 minutes or until the meatballs are cooked through and the sauce is warm.

To Serve

Serve meatballs and sauce on spaghetti, topped with bocconcini and accompanied with a side salad.