FREE Chef training by Head Chef of Osteria Antica Bologna! Get your introduction and learn all the secrets of traditional Italian cuisine! |Unilever Food Solutions.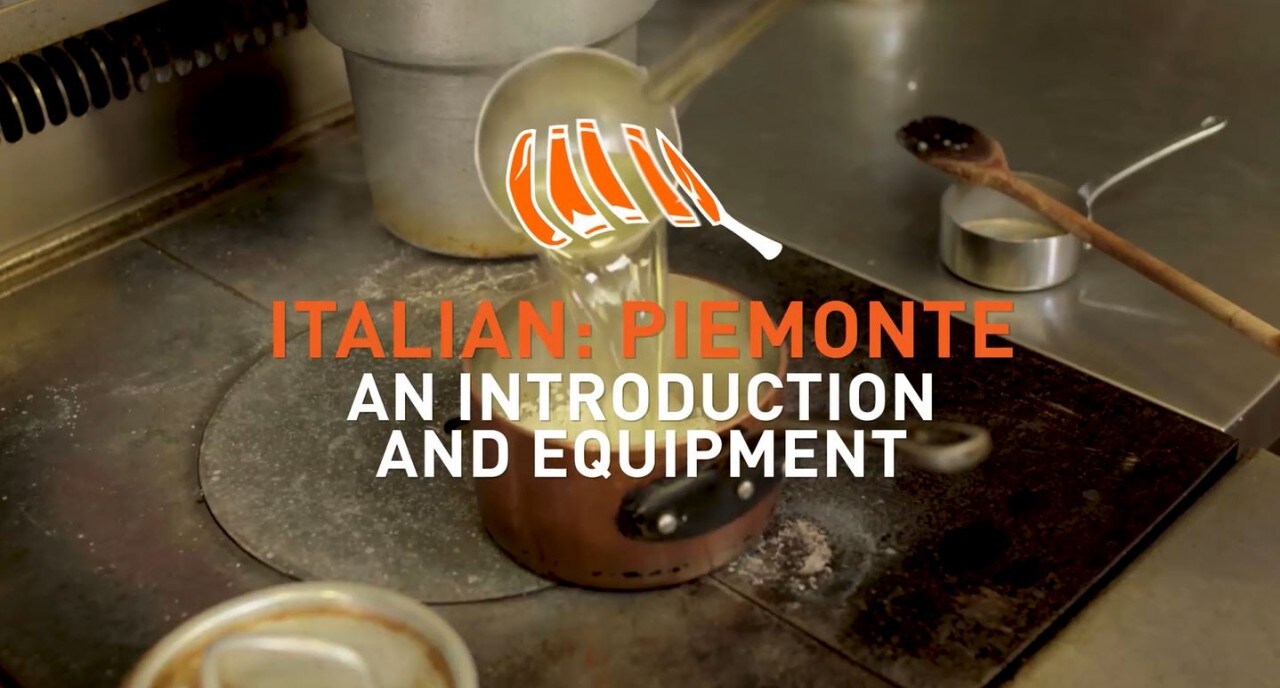 1. An introduction and equipment 
Head chef Marzio Zacchi at London-based Italian restaurant Osteria Antica Bologna introduces you to Piemonte, a region in North Italy boasting rich and renowned ingredients. Learn to cook a white truffle risotto and vitello tonnato as well as traditional, Piedmontese Style Veal Chops.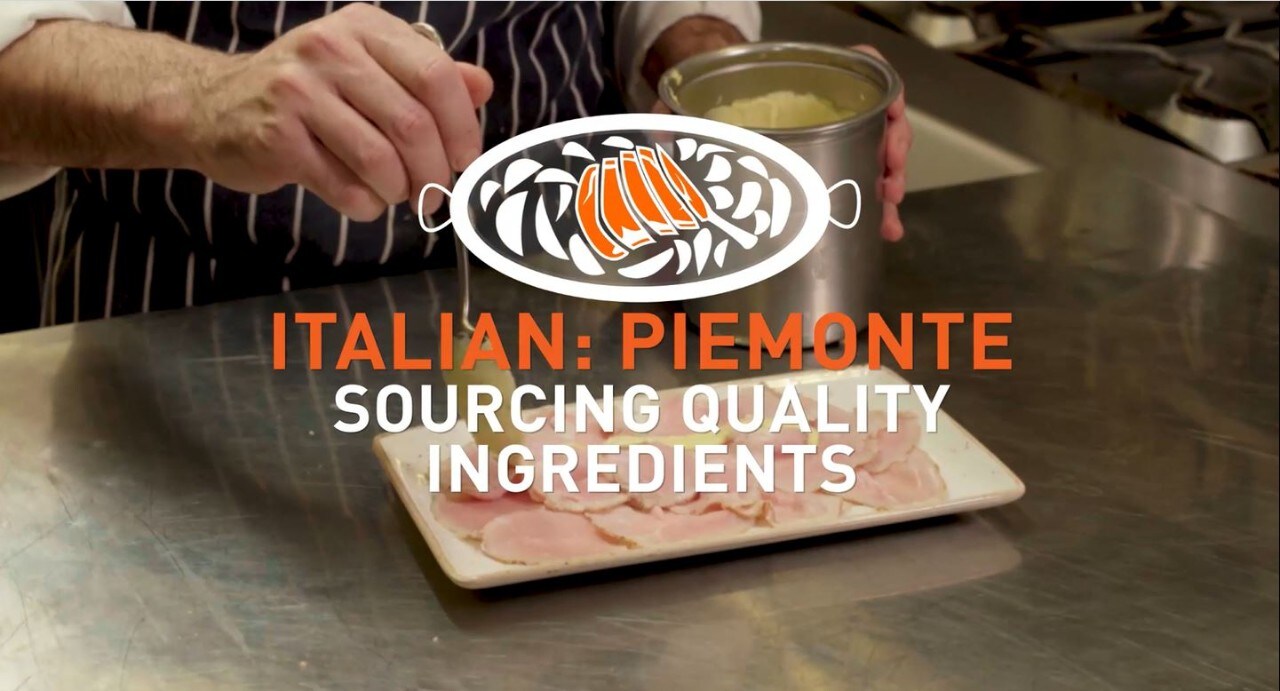 2. Sourcing quality ingredients
Chef Zacchi illustrates the importance of sourcing quality ingredients while introducing the traditional products of Piedmont cuisine. He describes the significance of hazelnuts in Italian cooking as well as the seasons and suppliers of the famous and illusive white Alba truffle.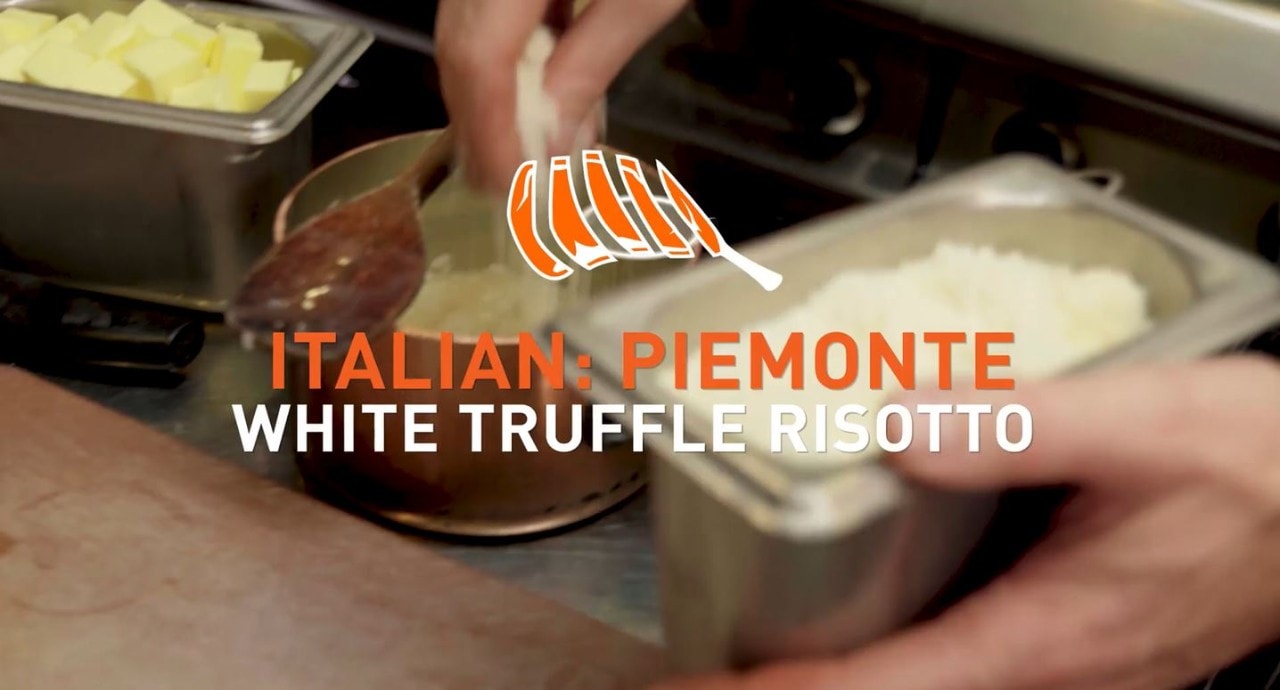 3. White truffle risotto 
Chef Zacchi prepares a traditional Italian dish incorporating Piedmont white truffles. Be guided through the process step-by-step to recreate this creamy and decadent piedmont speciality. 

4. Vitella Tonnato
Familiarise yourself with vitella tonnato, a piedmontese delicacy of veal accompanied by a tuna-mayonnaise sauce. Sharpen up your blending skills as this dish is best served cold and blend, taste and slice your way to perfecting this plate like a local.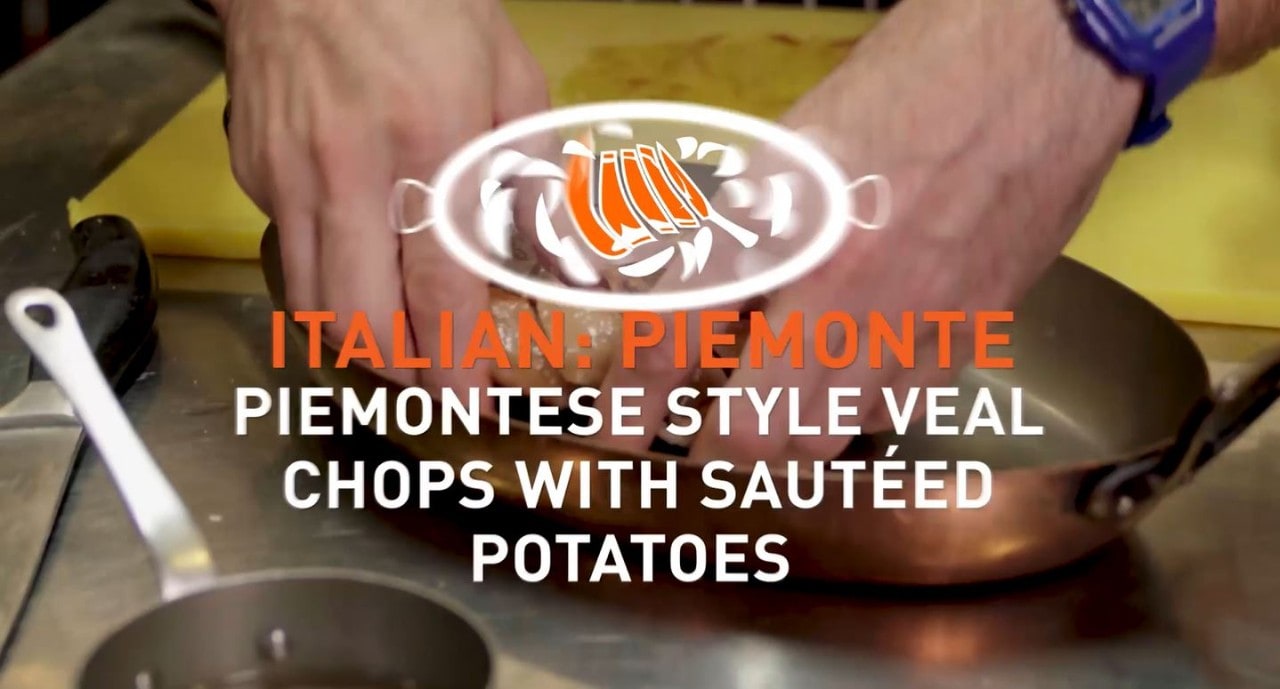 5. Piedmontese Style Veal Chops with Sauteed Potatoes 
Heat up your pan for Piedmontese style veal chops with sauteed potatoes. Learn how to correctly season and seal the veal while simultaneously sauteing your potatoes for this simple one-pan dish.