UFS Academy
Short on time but hungry for new skills? Try these video courses designed for chefs.
SHORT VIDEO COURSES TO HONE YOUR KITCHEN CRAFT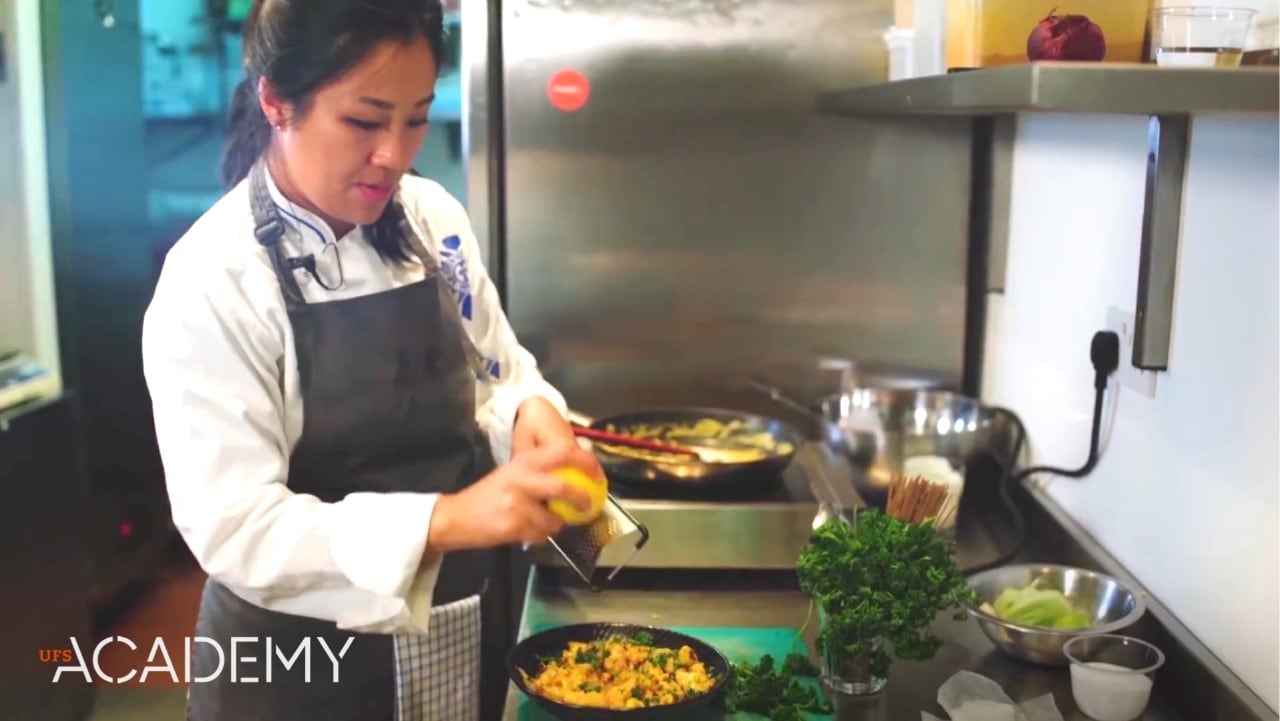 At UFS, we understand that growing as a Chef is a lifelong journey. That's why we want to share useful ideas, tips and techniques that can help you take your foodservice business to the next level.
Watch short video courses at the UFS Academy today! Filmed with expert chefs, these video tutorials cover a wide range of topics – from the latest culinary trends, kitchen and cooking skills to globally inspired cuisines and digital marketing best practices for your restaurant business.

Learn key skills you can use for your kitchen and in your cooking, such as food plating, food safety and more.
Operational Efficiency
Improving your restaurant's operational efficiency ensures your kitchen's gross profit is as high as possible. These videos highlight the importance of kitchen waste management and scheduling staff effectively.


Make the most of the digital space to boost your restaurant and attract new customers.

Tools for Foodservice

Discover how clever digital marketing can really boost your restaurant. This course provides expert advice on the likes of creating an engaging website, Google listings and making the most of online reviews.


Discover the latest global culinary trends, such as plant-based dishes, nose to tail cooking and more.
Mastering Vegan Cuisine
Get inspired with exclusive vegan ideas, vegan recipies and vegan techniques from the free Chef training courses by Chef Andrea Waters!

View video course


Try your hand at a brand new cuisine, such as Vietnamese, Italian, Japanese and more.
Sunday Roast
Private Chef Matt Manning brings you FREE trainings to make a perfect Sunday Roast. Don't miss his exclusive techniques and Chef tips! | Unilever Food Solutions.

View video course