Training & Support
Short on time but hungry for new skills? Try these video courses designed for chefs.
SHORT VIDEO COURSES TO HONE YOUR KITCHEN CRAFT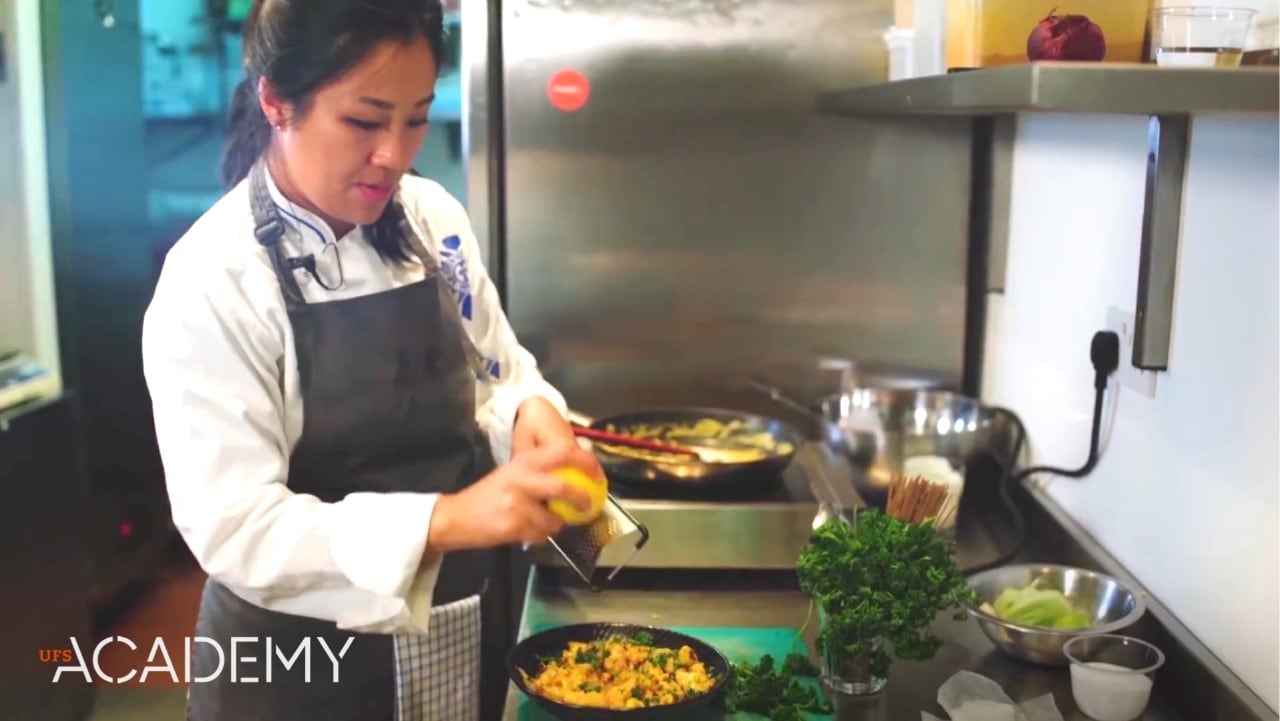 At UFS, we understand that growing as a Chef is a lifelong journey. That's why we want to share useful ideas, tips and techniques that can help you take your foodservice business to the next level.
Watch short video courses at the UFS Academy today! Filmed with expert chefs, these video tutorials cover a wide range of topics – from the latest culinary trends, kitchen and cooking skills to globally inspired cuisines and digital marketing best practices for your restaurant business.

Learn key skills you can use for your kitchen and in your cooking, such as food plating, food safety and more.
Mise En Place
Mise En Place translates to "set in place". Having equipment and ingredients ready to go makes for greater efficiency. We will take you through the principles and techniques behind Mise En Place.


Try your hand at a brand new cuisine, such as Vietnamese, Italian, Japanese and more.
Italian: Piemonte

FREE Chef training by Head Chef of Osteria Antica Bologna! Get your introduction and learn all the secrets of traditional Italian cuisine.

View video course


Discover the latest global culinary trends, such as plant-based dishes, nose to tail cooking and more.
Delivery & Takeaway

From preparing food packaging to back-of-house operations and cook-at-home kits, learn how to prepare and equip your kitchen for takeaway and delivery services.

View video course


Make the most of the digital space to boost your restaurant and attract new customers.

Tools for Foodservice

Discover how clever digital marketing can really boost your restaurant. This course provides expert advice on the likes of creating an engaging website, Google listings and making the most of online reviews.