Learn the top tips and techniques for Sous Vide from executive Chef Jonathan Duiker.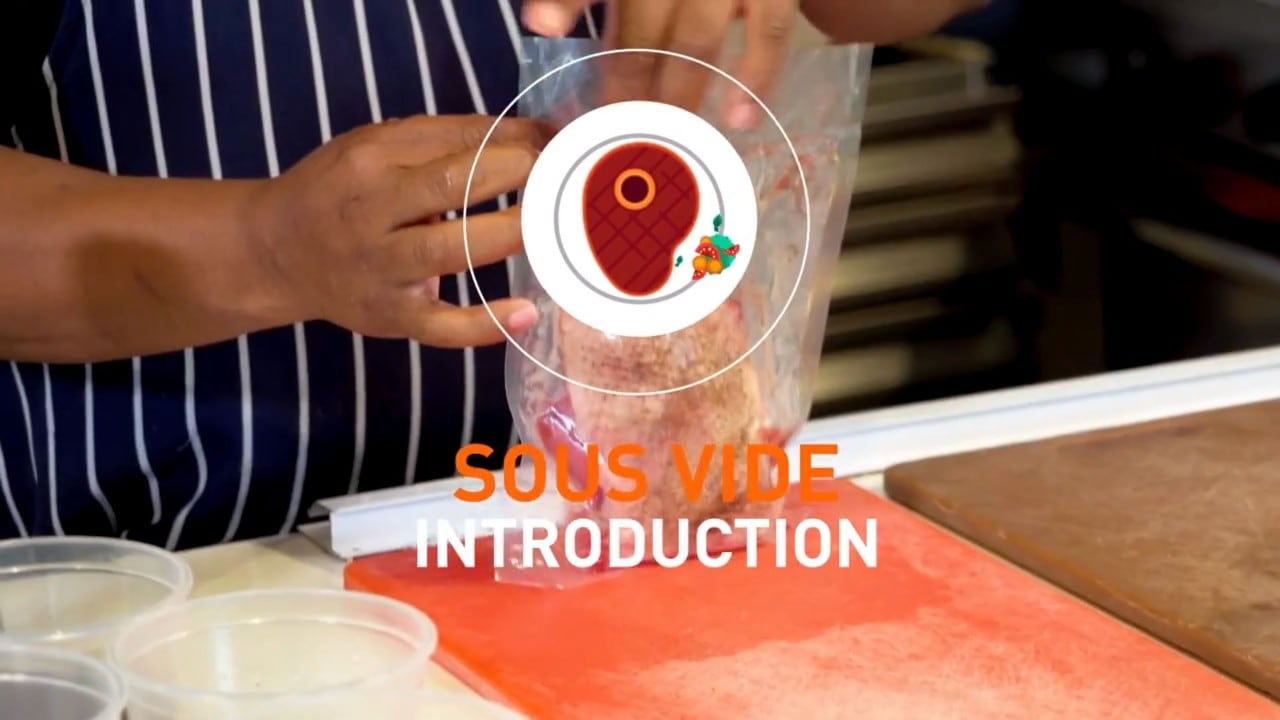 An Introduction
Submerge yourself in Sous Vide with Jonathan Duiker, executive chef for Café Del Sol. Chef Duiker takes you through the preparation process and cooking techniques showcased by a duck and edamame bean dish. Learn the technique that delivers consistent and tender results every time.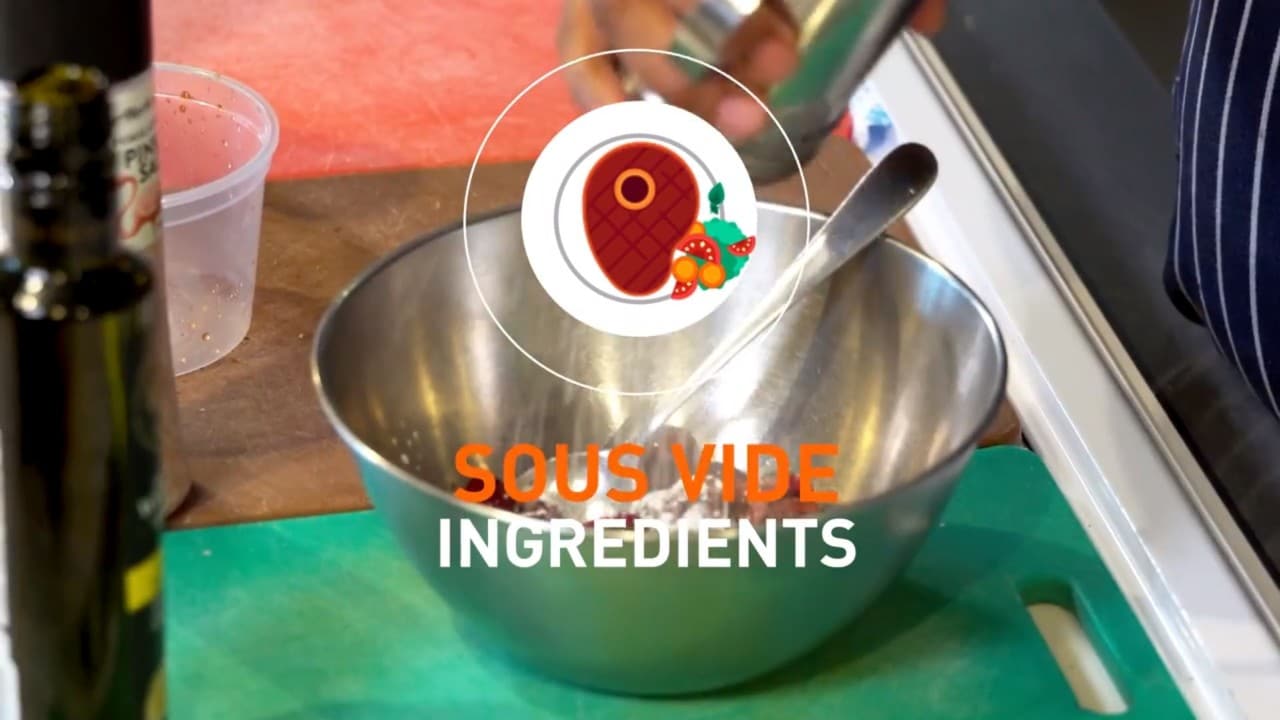 Ingredients
Chef Duiker lays out the ingredients for his dish. From exotic mushrooms to fresh cherries and duck breast, learn the fresh accompaniments to compliment the juicy Sous Vide process.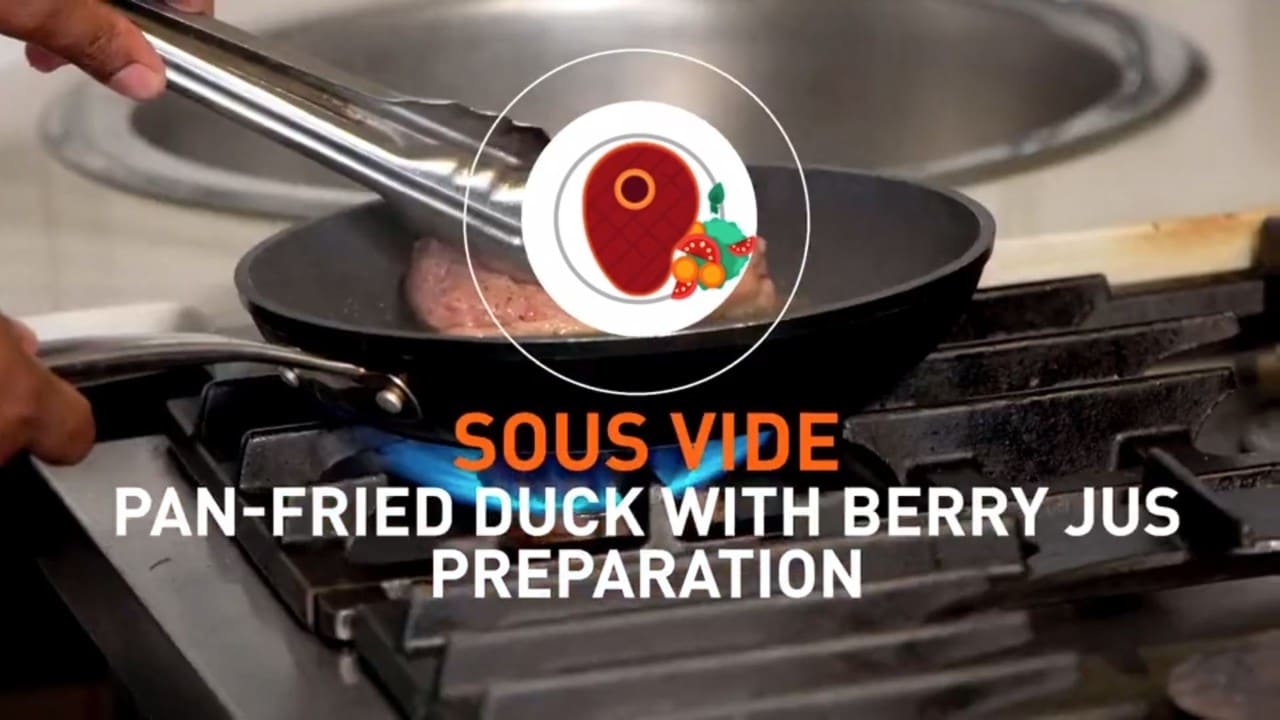 Sous Vide & Pan-Fried Duck with Berry Jus
Begin with a zesty curing solution for the duck before seasoning and slipping into a sous-vide bag with a punch of additional flavourings. Then it's time to sous vide the duck! Learn the ice-bath technique that brings the duck breast back to room temperature.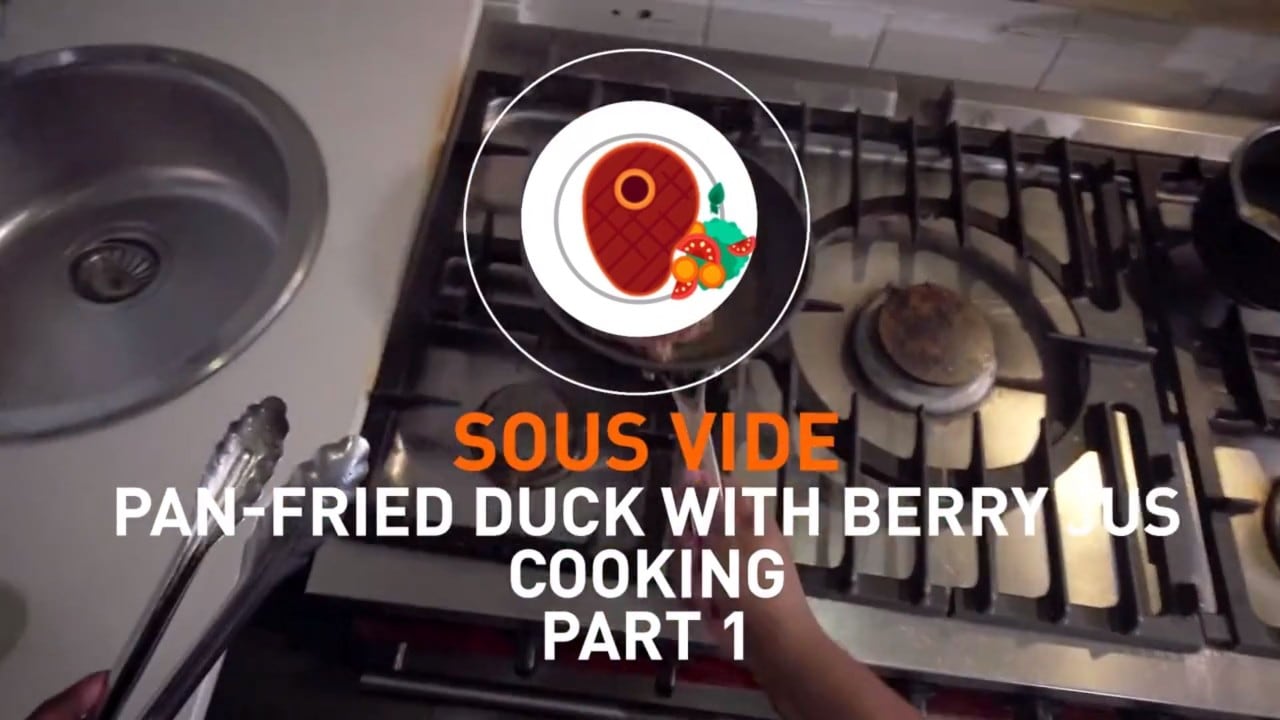 Sous Vide & Pan-Fried Duck with Berry Jus - Cooking
Time to plate up. Start by searing the duck and caramelising the skin before creating a berry coulis and reduced duck stock.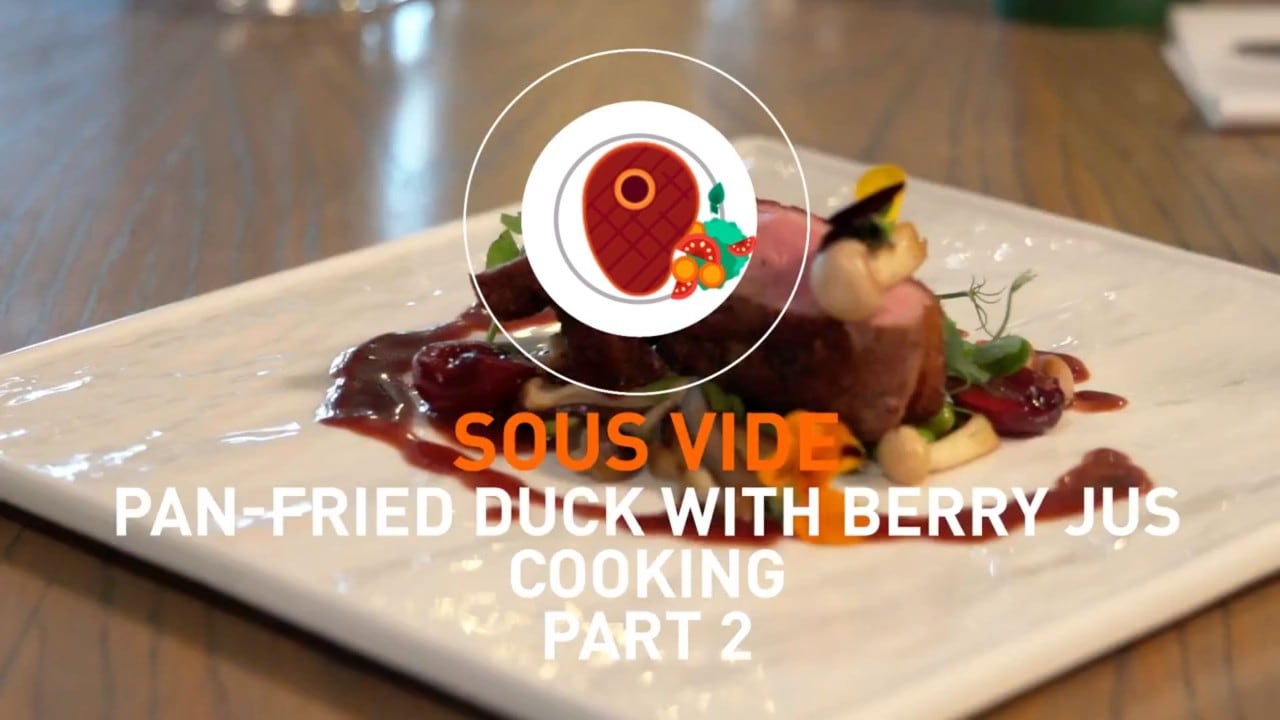 Sous Vide & Pan-Fried Duck with Berry Jus - Cooking
Toast exotic mushrooms and edamame beans together, before moving onto the sweet elements of the dish, macerated cherries and icing sugar. Then pair your ingredients together for a perfect plate topped with a sweet jus, wild flowers and pea shoots.