Beef Mince Cannelloni
Keep your aged care residents happy with this fun and familiar pasta recipe.
Aged Care
Beef
Main Meals
Italian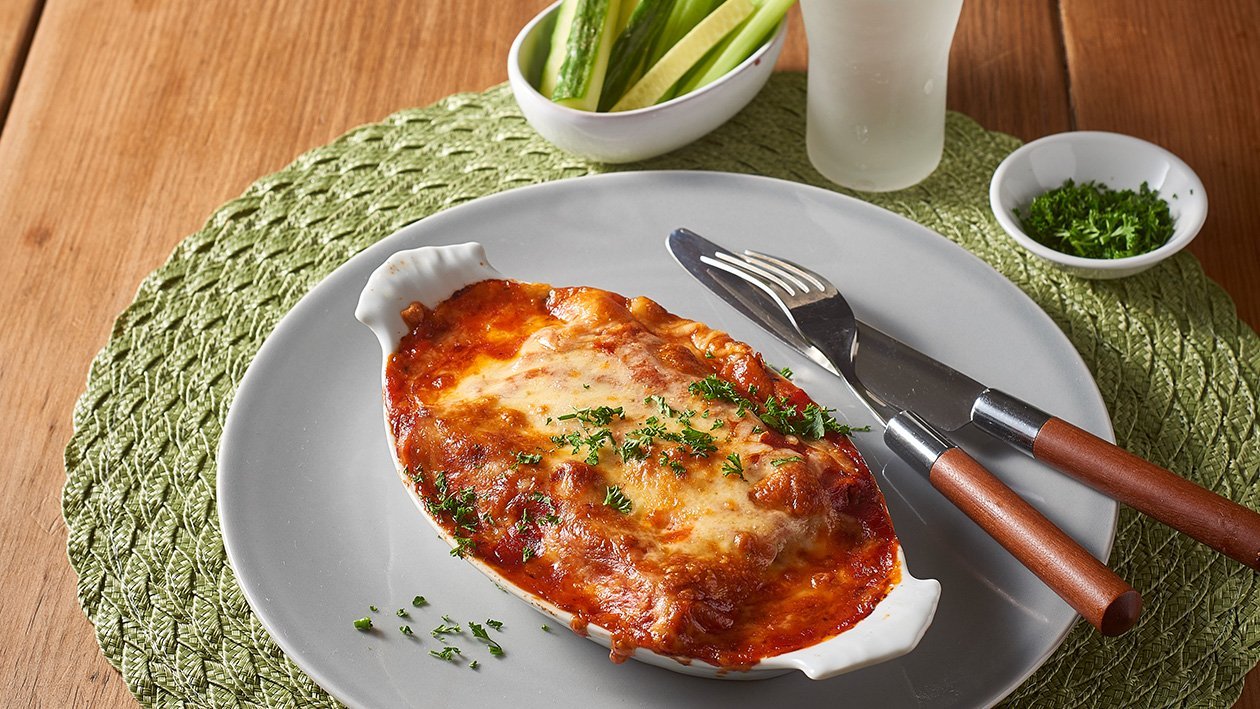 Ingredients per serve
Method
Mozzarella Cheese, shredded
Preparation
Method

Take a pot and sauté onion in oil. Add in garlic puree, chorizo and mince. Stir until browned.
Add in spinach and stir and cook until wilted add KNORR Italiana Napolitana Sauce GF and simmer until cooked. Set aside ready to use.
Take the Cannelloni Tubes and fill with the cooked mix.
Place filled tubes into a gastronome. Top with more KNORR Italiana Napolitana Sauce and sprinkle with Mozzarella Cheese.
Bake in the oven at 160 degree Celsius for 30 minutes.
Serve.