British Bangers, Hot English Mash and Crisp Onion
Add a little English mustard to your mash for a variation on plain.
Aged Care
Beef
Main Meals
Other European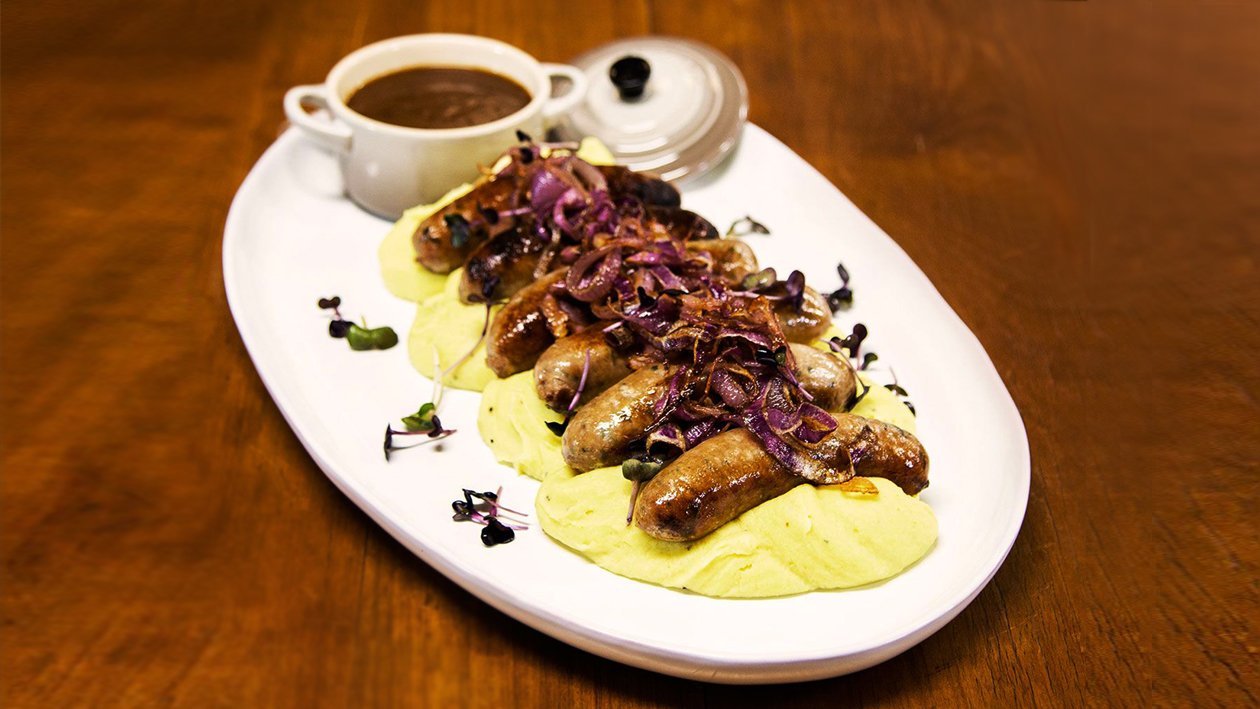 Ingredients per serve
For the Mash Potato
Pepper, black ground

10.0 g
For the Onions
Red onions, thin rings

300.0 g
For the Gravy
To Finish
Micro herbs, to garnish

50.0 g

Cooked thick English beef sausages

1.0 kg
Preparation
For the Mash Potato

Place water in a large pot and bring to the boil, remove from heat and whisk in the KNORR Instant Mashed Potato Mix until well combined.
Stir in cream, butter, English mustard and pepper.

For the Onions

Heat oil and gently fry onions, until crisp.

For the Gravy

Heat water and whisk in KNORR Rich Brown Gravy. Simmer for 2 minutes, stirring continuously, until thickened.

To Finish

Spread hot English mashed potato onto a large platter, top with cooked sausages and sprinkle over crisp onion and micro herbs.

To Serve

Serve with a side of gravy.