Char Grilled New York Steak, Garlic Mash, Rosemary Sauce, Crumbed Mushrooms
Keep your customers excited. Make your mashed potato new again by adding a spoon of Aioli. Perfect to accompany perfectly cooked steak.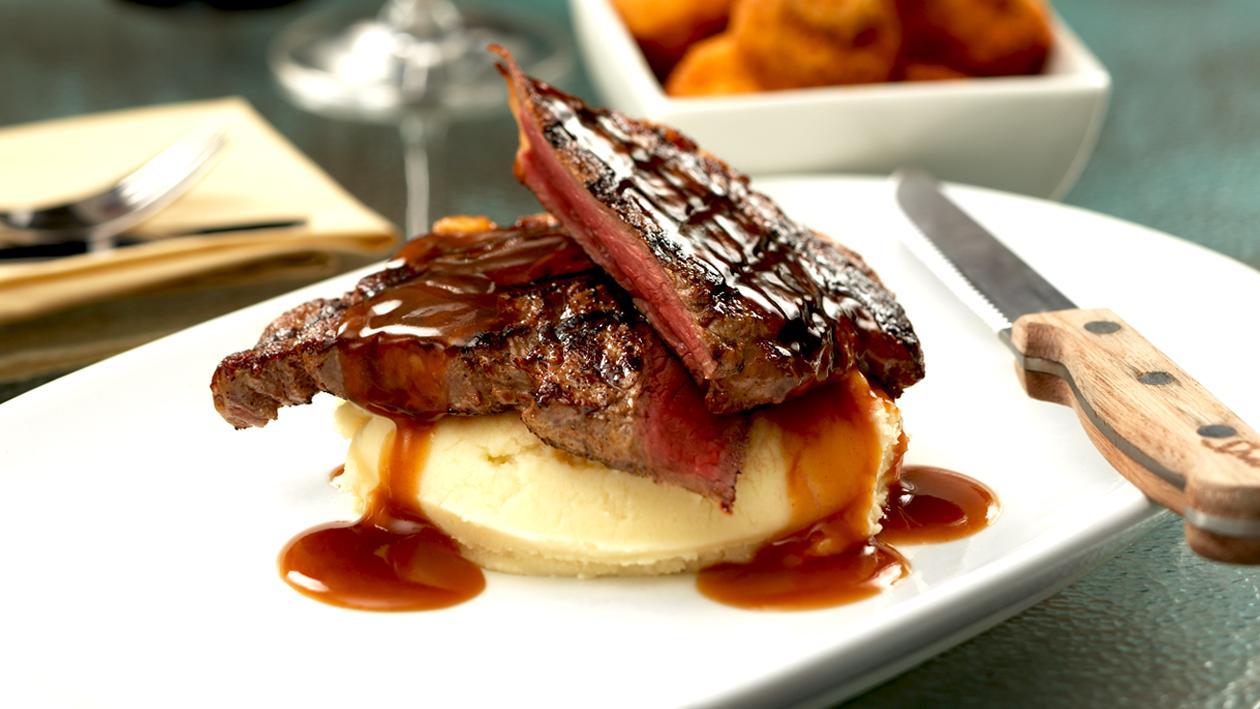 Ingredients
For the Mash
For the Gravy
Finely chopped rosemary

100 g
For the Mushrooms
For the Beef
220 g Sirloin steaks

20 x
Preparation
For the Mash

Bring the milk to the boil, remove from the heat and whisk in the KNORR Instant Mashed Potato Mix until mixed well, stir in HELLMANN'S Real Aioli.

For the Gravy

Bring water to the boil, stirring continuously until it becomes thick, add the chopped rosemary to infuse.

For the Mushrooms

Crumb the mushrooms first dipping in flour, then egg and lastly crumbs.

For the Beef

Oil the steaks and season. Cook the steaks on a hot char-grill.

To Finish

Serve steaks with mash and golden fried mushrooms.