Dijon Lamb Meatballs and Minted Hollandaise Sauce
Lamb is popular amongst residents but can be expensive. Meatballs offer a cheaper option. Served with a creamy mint sauce, they are sure to be enjoyed.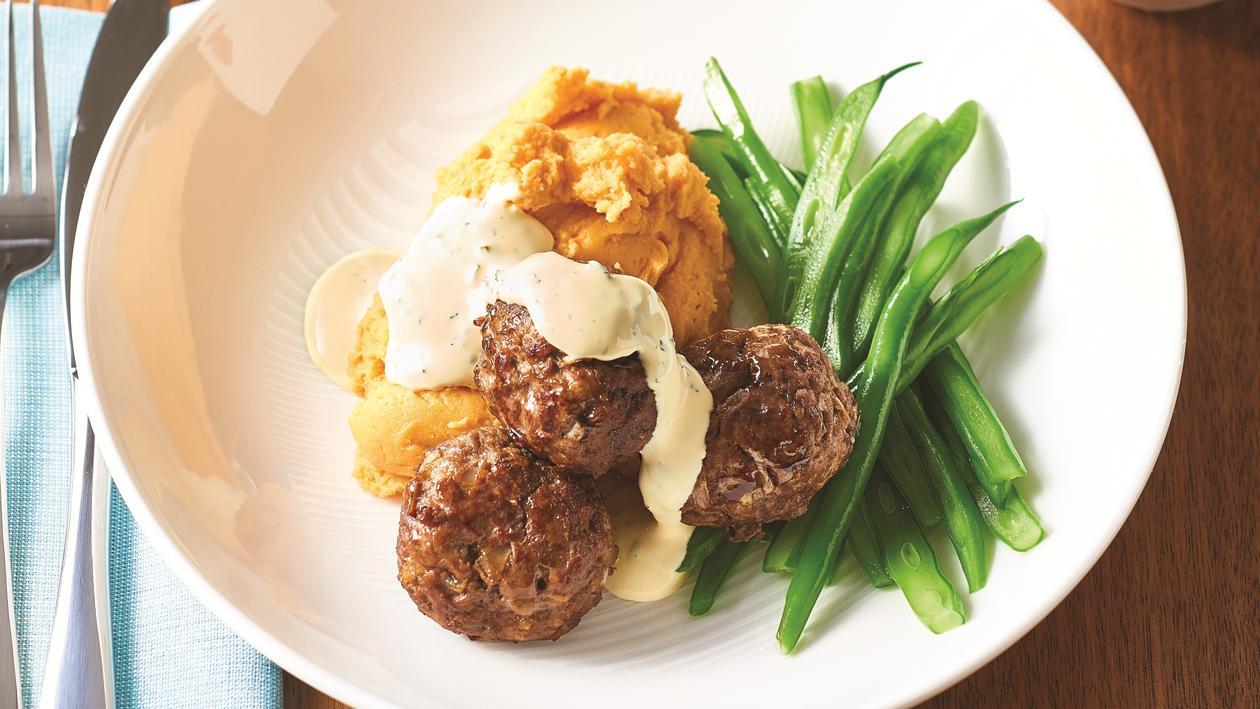 Ingredients
Lamb Meatballs
Minted Hollandaise
Preparation
Lamb Meatballs

Combine the lamb mince, onions and Colman's Dijon Mustard together and form into 50g meatballs or rissoles.
Place onto a large tray and cook at 180C for 15 minutes or until browned and cooked.

Minted Hollandaise

Combine KNORR Garde d'Or Hollandaiseand mint together and heat.

Serving Suggestion

Serve with KNORR Instant Sweet Potato Mash, shredded beans and tomato and cucumber salad.

Tip – Chop the mint up and add to the meatball mix to enhance the mint flavour.