Grain Fed OP Rib, Rocket Fuel Pepper Sauce and Corn Puree
If you prefer your pepper sauce with a kick, then this recipe will deliver. It leaves a nice little buzz in your mouth and will definitely be a favourite for pepper sauce lovers.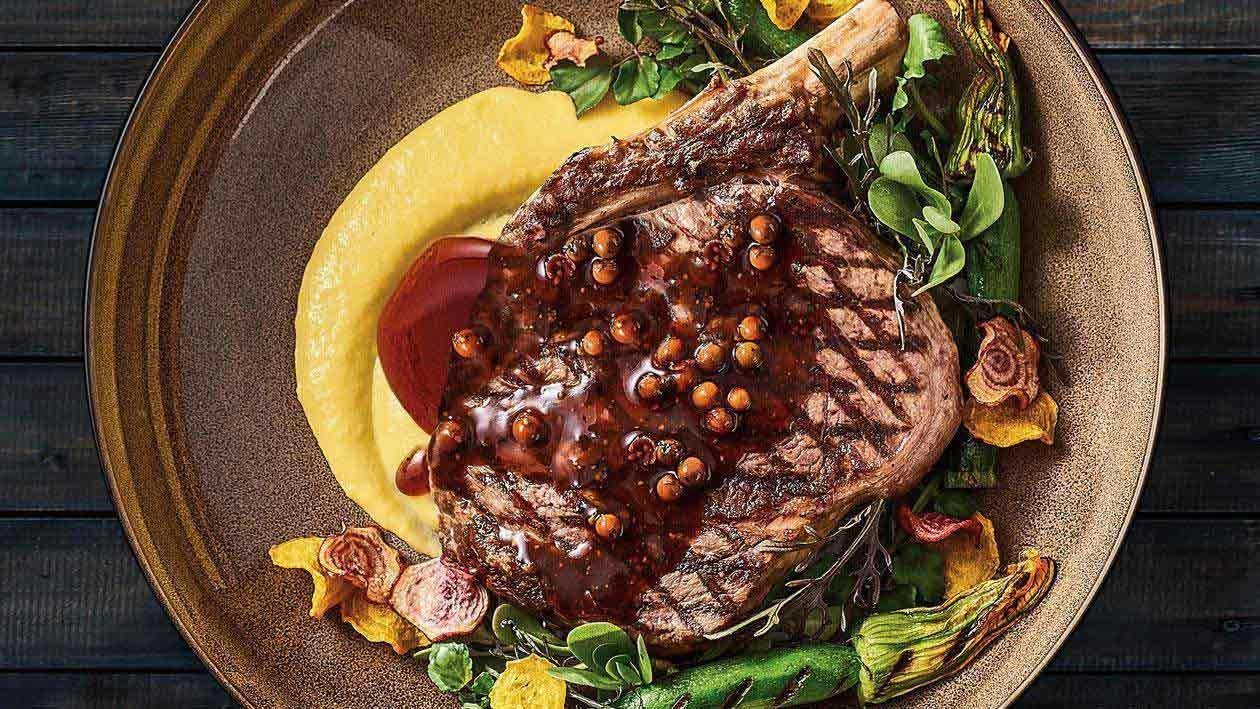 Ingredients
Method
350g Grain fed OP Rib

10 x
Rocket Fuel Pepper Sauce
Jack Daniels Whisky

300 ml

Eschallots, finely chopped

50 g
Corn Puree
Preparation
Method

Season the steaks and cook until desired liking.

Rocket Fuel Pepper Sauce

Heat oil and sweat off the eshallots, add the whisky and reduce. Add the black pepper, water and whisk in the KNORR Jus, stir until thickened over heat.
Serve with the cooked steak.

Corn Puree

Steam the corn until tender.
Bring the cream to the boil and add the cooked corn and season with salt.
Blend well using a bar mix.
Strain through a fine sieve removing any skin.

Serving suggestion

Grilled baby zucchini flowers, deep fried bulls eye and golden beets, purslane salad and corn puree.