Grass Fed NY Steak, Kilpatrick Sauce, Grilled Oysters and Bacon Crumb
The surf and turf dish has now been reinvented. People will line up and down the road once they know you have these mightiest never-say-die dishes and smash them together like the legend you are.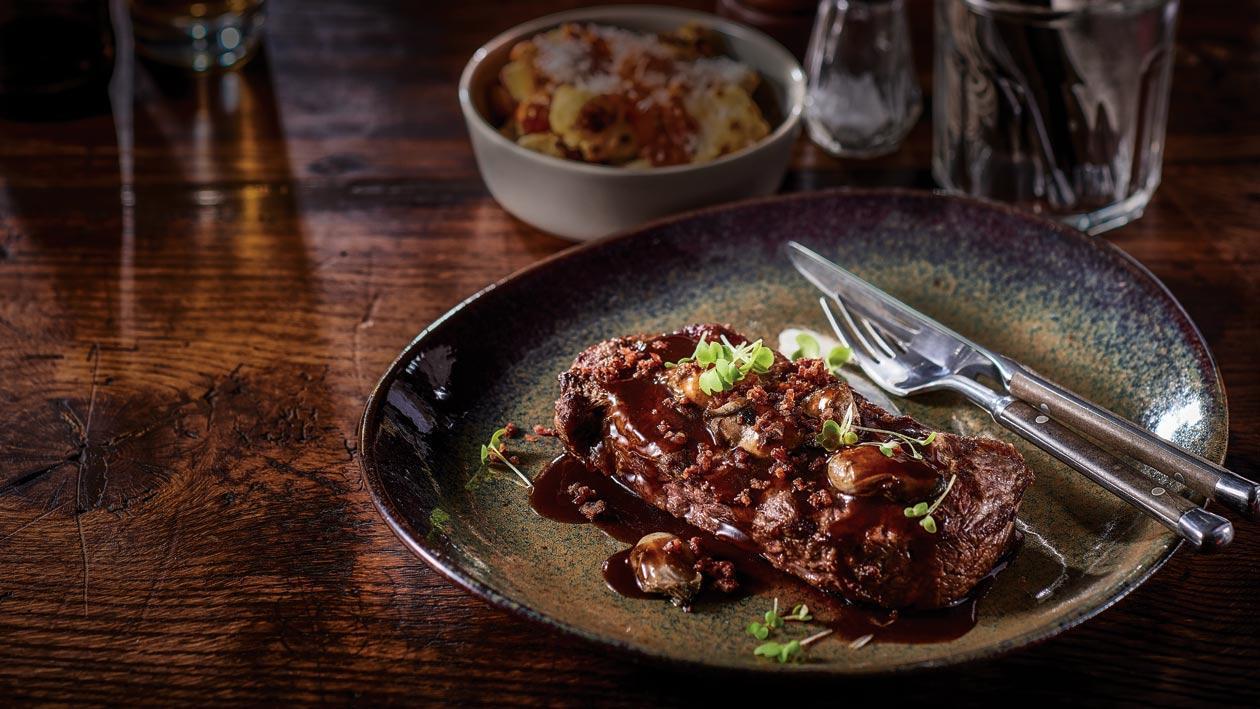 Ingredients
Method
350g New York steaks

10 x
Bacon Crumb
Oysters and Kilpatrick Sauce
GF Worcestershire Sauce

200 ml
Preparation
Method

Cook the steaks to the desired liking.

Bacon Crumb

Roast the bacon in the oven until crispy, drain well and allow to cool. Place in the robot coupe, blend until roughly crumbed and store aside for use.

Oysters and Kilpatrick Sauce

Heat the oil and quickly pan-fry the oysters. Remove from pan then add the Worcestershire sauce to the pan and reduce by two thirds.
Add the water, KNORR Jus and KNORR Gluten Free Rich Brown Gravy and whisk until boiling.

To Serve

Pour the sauce over the steak and top with oysters and bacon crumb.