Greek Meatball Soup
Lamb is a popular protein but can be a bit of stretch for an Aged Care kitchen budget. Lamb mince is a more affordable alternative that has all the flavour. This soup with a Greek twist works perfect for any meal occasion.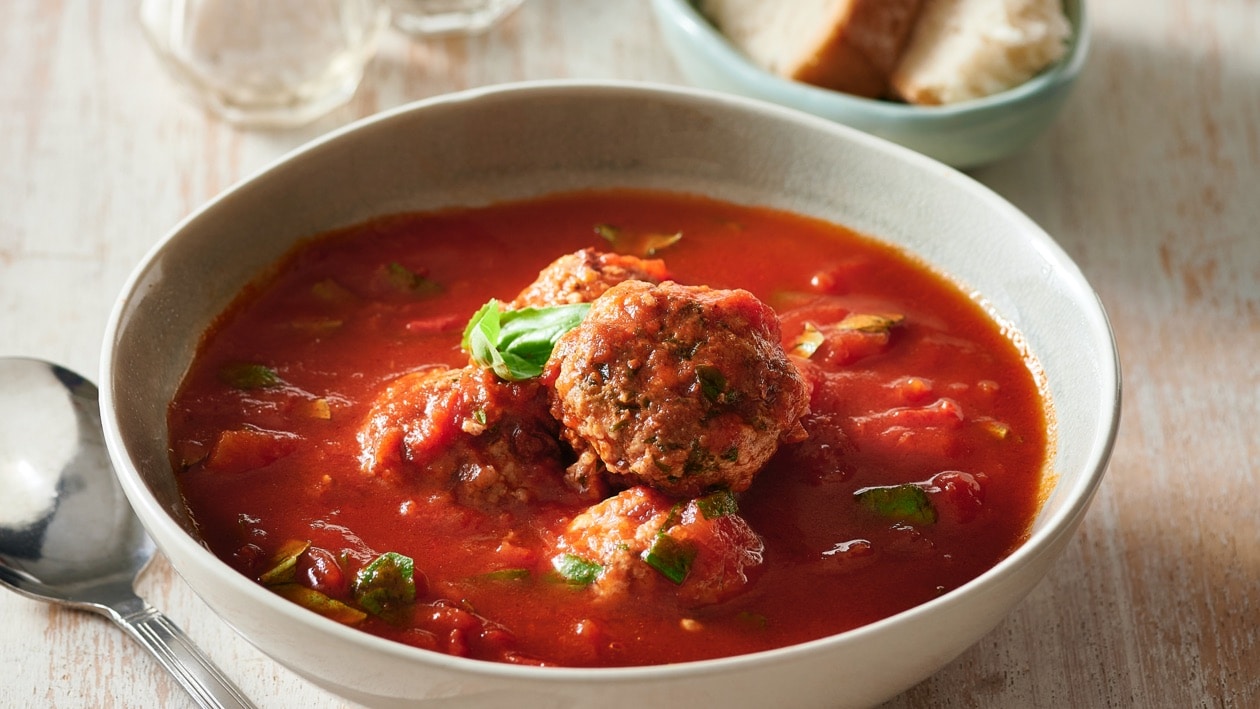 Ingredients per serve
Greek Meatball Soup
Meatballs
Kalamata olives
/g
150.0 g
0%
Garlic, minced
/g
10.0 g
0%
Flat-leaf parsley
/g
20.0 g
0%
Soup
Onion, chopped
/g
100.0 g
0%
KNORR Beef Booster 2.4 kg
/g
25.0 g
0%
KNORR Italiana Pronto Napoli GF 4.15 kg
/g
400.0 g
0%
To Serve
Oregano, to serve
/g
0.0 g
0%
Meatballs
Soup
To Serve
Preparation
Meatballs

Place lamb mince in a large bowl. Add crumbled feta, finely chopped olives, garlic and chopped parsley. Roll into balls, cover and chill. 
Heat a large frying pan over medium high heat. Cook the meatballs until golden and cooked through.

Soup

Heat oil in a large pan over medium heat. Add onion and cook for 5 minutes until translucent without colouring. 
Meanwhile combine KNORR Beef Booster with 1.25 l of boiling water and KNORR Italiana Pronto Napoli. Add to pan and simmer for 20 minutes.

To Serve

Divide meatballs between serving bowls and pour over soup. Garnish with oregano.