Haloumi Chorizo Stack
This flavourful brunch stack is colourful and fresh with a mediterranean theme. Frying the torn sourdough for a garnish is something a little different to serving with slices of toasted bread.
Casual Dining
Pork
Main Meals
Breakfast & Brunch
Australian
Other European
American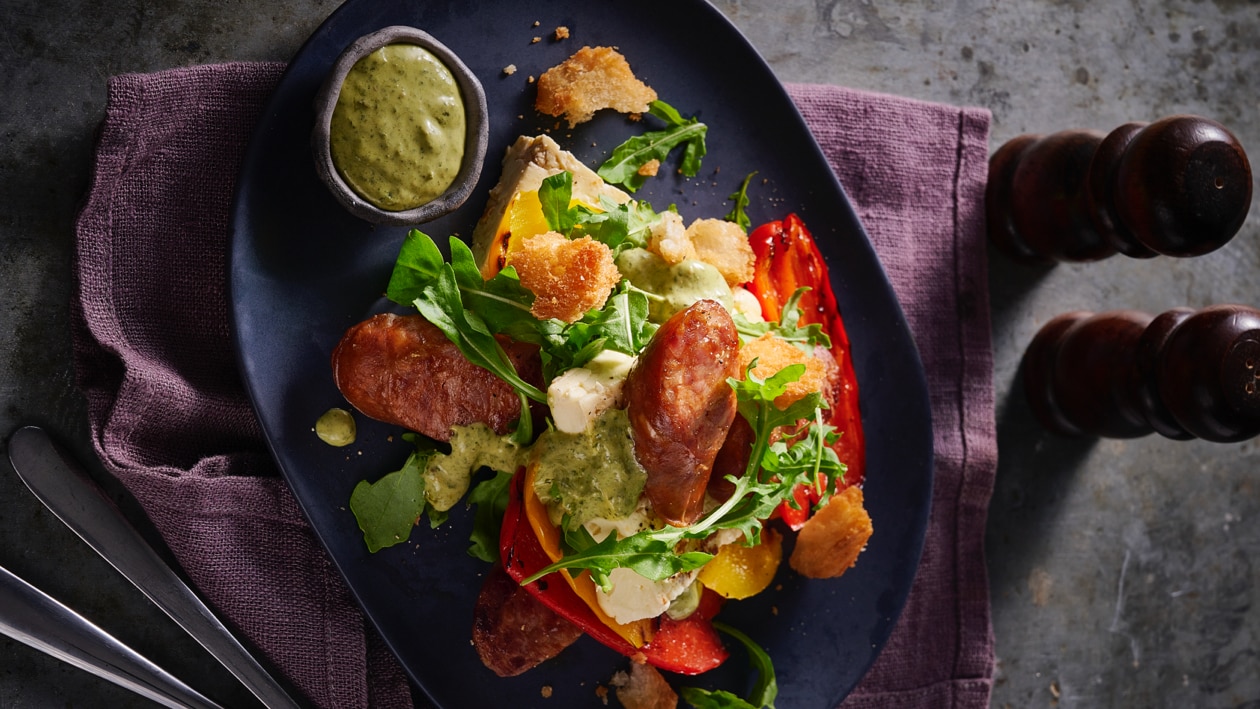 Ingredients per serve
To Prepare
Slices sourdough bread

4.0 x
Pesto Aioli
To Serve
Preparation
To Prepare

Cut haloumi into twenty 1cm thick slices.
Cut chorizo into long diagonal slices.
Cut capsicum into thick strips.
Tear sourdough into small pieces and deep fry until crisp. Drain.

Chargrill or pan fry haloumi until golden and melted.
Chargrill chorizo and capsicum until slightly charred.

Pesto Aioli

Mix pesto and HELLMANN's Real Mayonnaise until combined.

To Serve

Arrange rocket on serving plate and build a stack with chorizo, haloumi and capsicum. Top with fried sourdough and pesto aioli.