King Cut T Bone, Dianne Sauce, Smoked Garlic and Potato Aioli
This Dianne sauce is a variation of a sauce Marco Pierre White created during his visit down under.
It's more intense than your usual Dianne sauce due to the quantity of Worcestershire, but pairs well with a flame-grilled steak.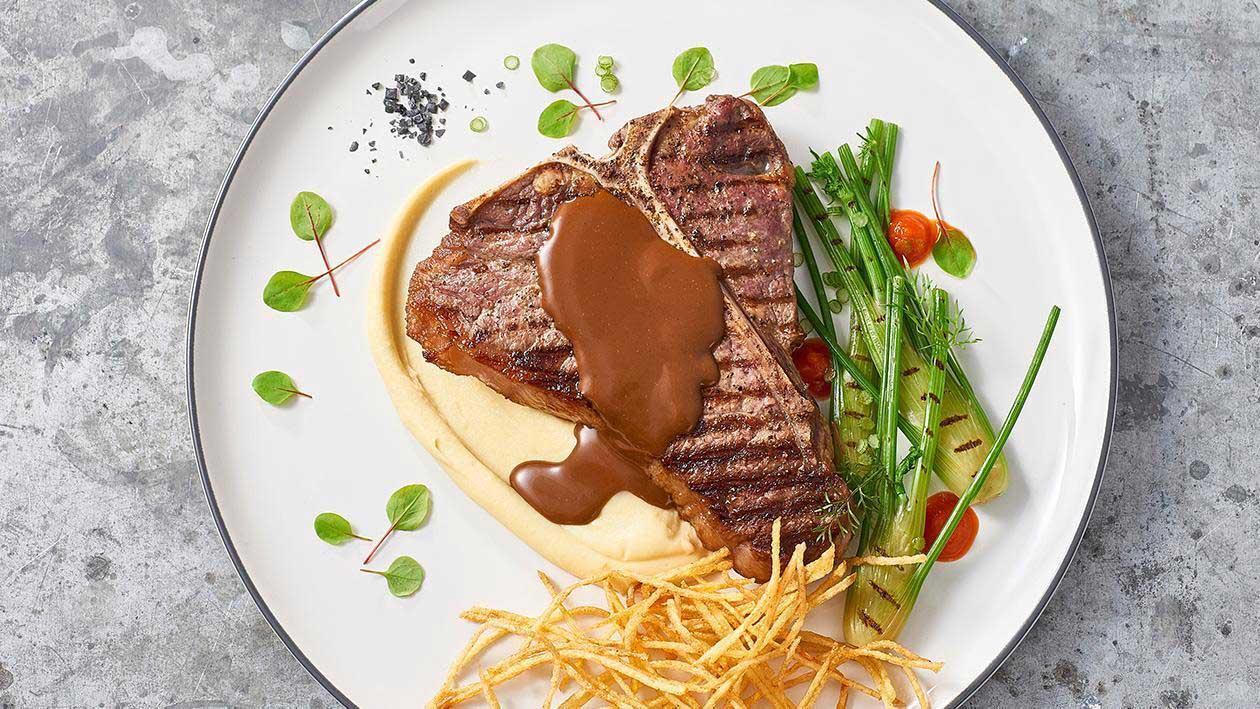 Ingredients
Method
400g King Cut T-bone steaks

10 x
Sauce
Potato Aioli
Smoked Garlic, peeled

100 g
Preparation
Method

Season the steaks and cook until desired liking.

Sauce

Heat oil and sweat off the garlic, add the brandy and the Worcestershire and reduce by 1/4. Add the cream, water and whisk in the KNORR Jus, stir until thickened over heat.

Potato Aioli

Simmer the garlic in the oil until soft without colour. Set aside and allow to cool.
Boil the water and whisk in the KNORR Superior Mashed Potato Mix.
Place the made up mash in a Robot Coupe and add the cream and garlic, blend at high speed and slowly add the oil until smooth. Season with the salt.

Serving suggestion

Grilled baby fennel, matchstick fries, pepper puree and potato aioli.