Korma Sweet Potato and Vegetable Pie with Cauliflower Rice
Curries are traditionally served with rice. In this dish, we used cauliflower, which resembles rice once put in a blender and steamed, for a new and nutritious side dish.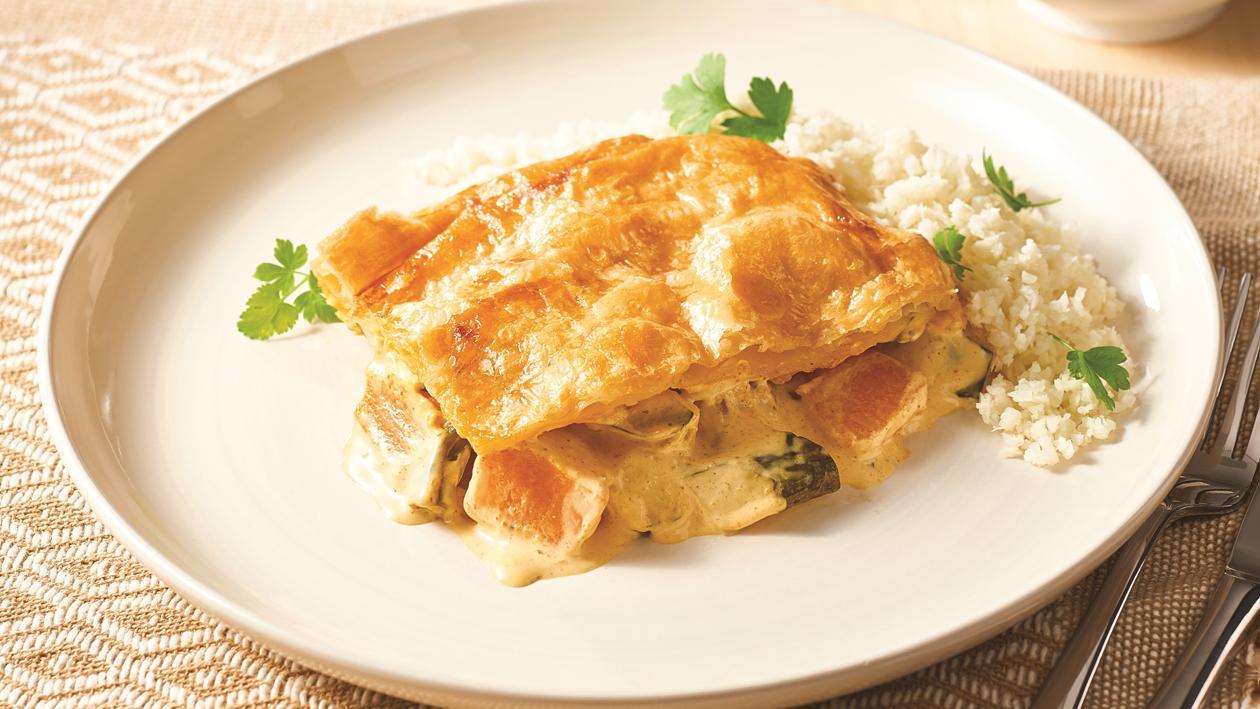 Ingredients
Korma Pot Pie
Cauliflower Rice
Preparation
Korma Pot Pie

Dice the sweet potato and steam until soft.
Dice the zucchini, slice the green beans and steam lightly.
Combine the steamed vegetables with KNORR Patak's Korma Paste and KNORR Garde d'Or Hollandaise Sauce. Place in pots, cover with pastry and bake at 160C or until the pastry is golden.

Cauliflower Rice

Clean and roughly chop the cauliflower. Place in a blender and quickly process until it resembles rice.
Place on a large tray and steam in the oven for 10 minutes.

Serving Suggestion

Serve with KNORR Patak's Mango Chutney and naan bread.

Tip – This recipe can be easily made as a curry without the pie topping. Add some cheese to the cauliflower rice for extra flavour.