Panang Red Curry Tofu
With the delicious addition of peanut butter to the curry sauce, this dish is sure to be a winner on the menu. Select any variety of vegetables to include such as capsicum, green beans, peas, or sweet potato.
Casual Dining
Vegetables
Curries & Stir Fry
Main Meals
Australian
Thai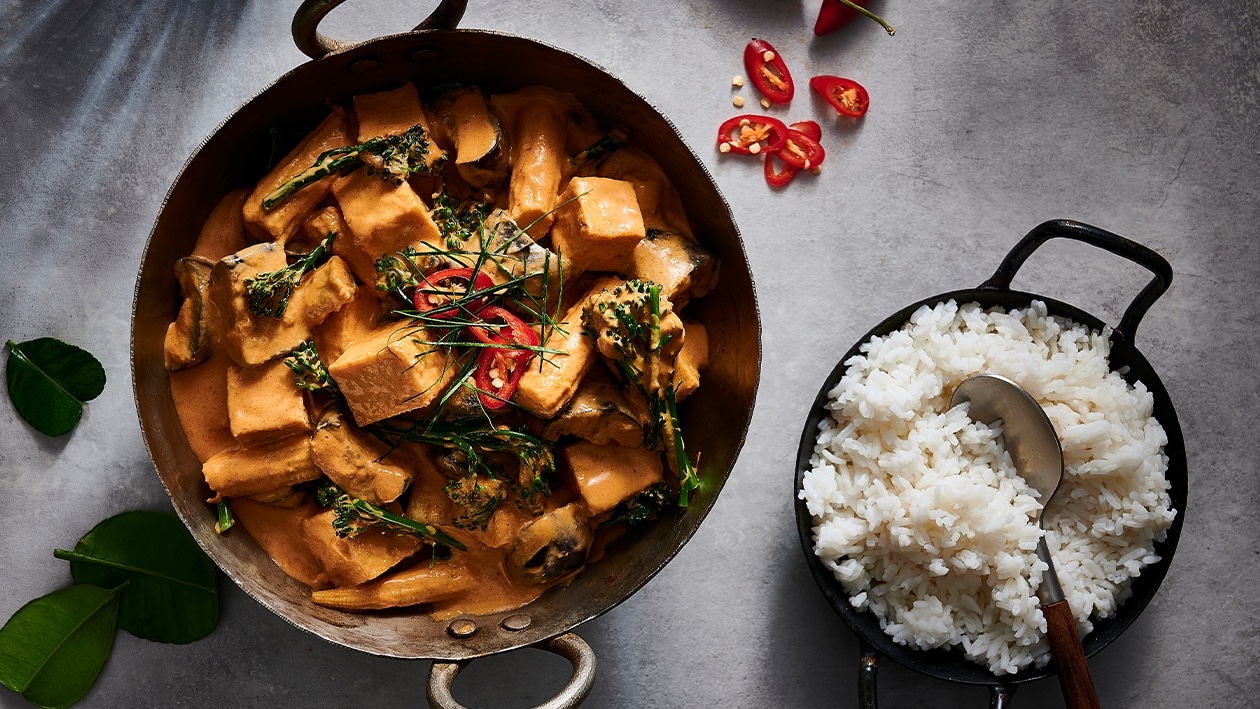 Ingredients per serve
Tofu
Firm tofu, drained

850.0 g
Curry Sauce
Smooth peanut butter

100.0 g

Japanese (finger) eggplant

300.0 g
Preparation
Tofu

Cut the tofu into 2 cm cubes. Fry in half the oil until golden. Drain.

Curry Sauce

Heat remaining oil in a large pan. Add KNORR Red Curry Paste and cook until fragrant. Stir in the peanut butter to the paste. 
Mix KNORR Coconut Powder with 800 ml of warm water, whisking until combined. Add to pan with the curry paste mixture. 
Simmer for 20 minutes, return the tofu to pan, along with chopped vegetables. Simmer for a further 10 minutes until the vegetables are tender.

To Serve

Serve the curry with steamed rice, garnished with kaffir lime leaves and red chilli.