Pea, Feta and Spinach Frittata
An easy to make and much loved dish, this frittata is extra creamy with the addition of KNORR Garde d'Or Hollandaise sauce.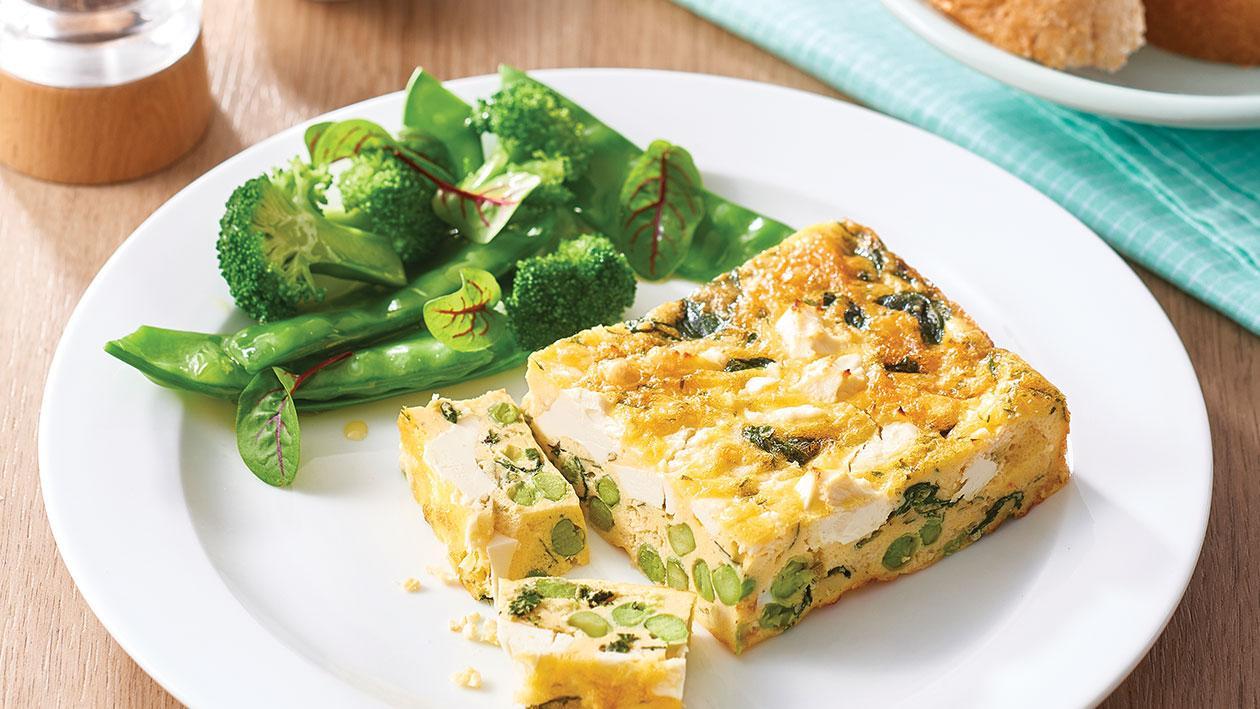 Ingredients
Method
Baby spinach leaves

150 g

Frozen peas, thawed

200 g

Eggs, lightly beaten

12 x

Flat leaf parsley, chopped

10 g

Salt and cracked black pepper
Preparation
Method

Heat oil in a large frying pan. Saute spinach and leek until softened, stir through peas.
Whisk together eggs, KNORR Garde d'Or Hollandaise Sauce, flour and herbs.
Add spinach mixture. Season.
Pour the mixture into a large lined baking dish then scatter over feta.
Bake at 175 degree Celsius for 40 minutes or until golden and set. Cool then slice.

Serving suggestion

Serve with salad or steamed vegetables.