Salmon Cake and Slaw Sandwich
Everyone loves a classic salmon cake. Try it on a sandwich and add some extra creaminess to the mashed potato with Knorr Hollandaise Sauce.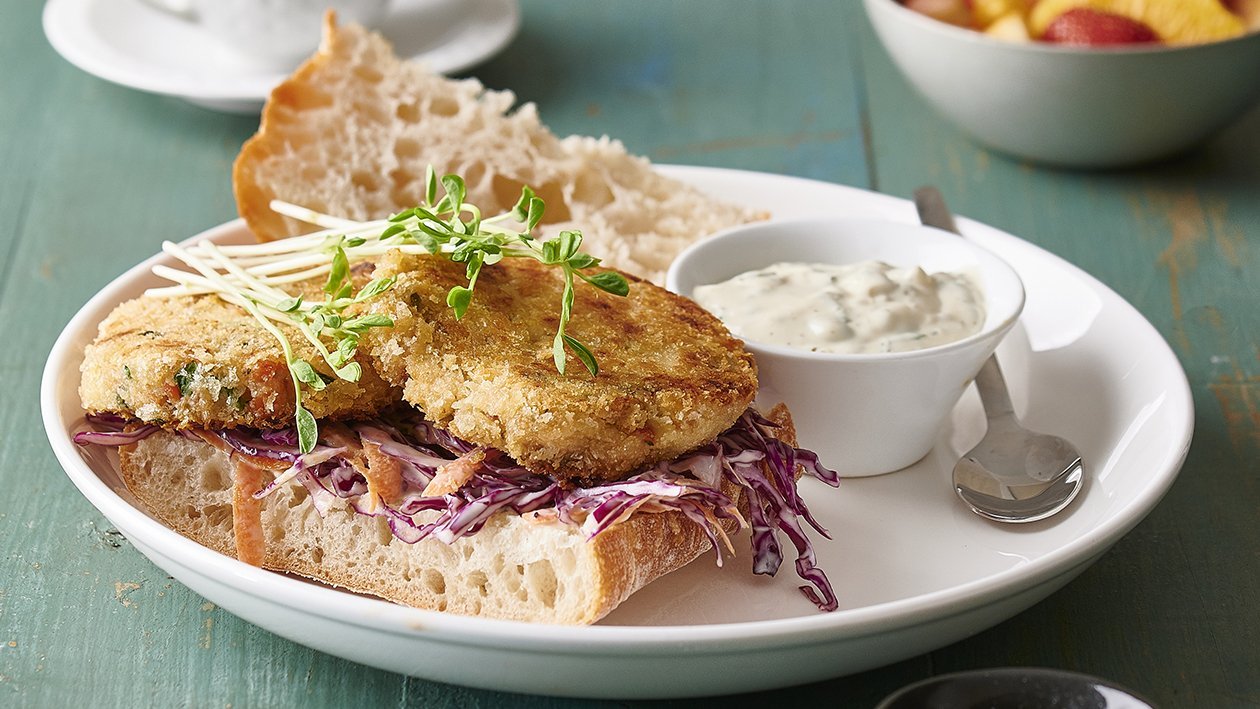 Ingredients
Method
Lemon rind, finely grated

5 g

Flat leaf parsley, chopped

10 g

Spring onions, chopped

2 x

Canned red salmon, drained, bones removed

415 g

Red cabbage, shredded

350 g

Slices of ciabatta loaf

15 x
Preparation
Method

Bring milk and Knorr Hollandaise Sauce to a simmer. Add Knorr Potato Flakes and stir until combined. Remove and cool.
Fold through lemon rind, herbs, spring onion and salmon along with 100g of the panko crumbs. Season to taste.
Shape mixture into patties and roll in the remaining breadcrumbs (makes 20 patties). Chill for 2 hours.
Combine cabbage and carrot with Hellmann's Coleslaw Dressing.
Cook salmon cakes until golden and drain on paper towel.
To assemble, top bread with coleslaw then salmon patties. Serve with Hellmann's Tartare Sauce.