Sticky Chilli Jam Pork Ribs
Asian fusion at its best! Thai sticky chilli jam pork ribs meaty goodness balanced with a beautiful delicate garnish will please even the most discerning customer!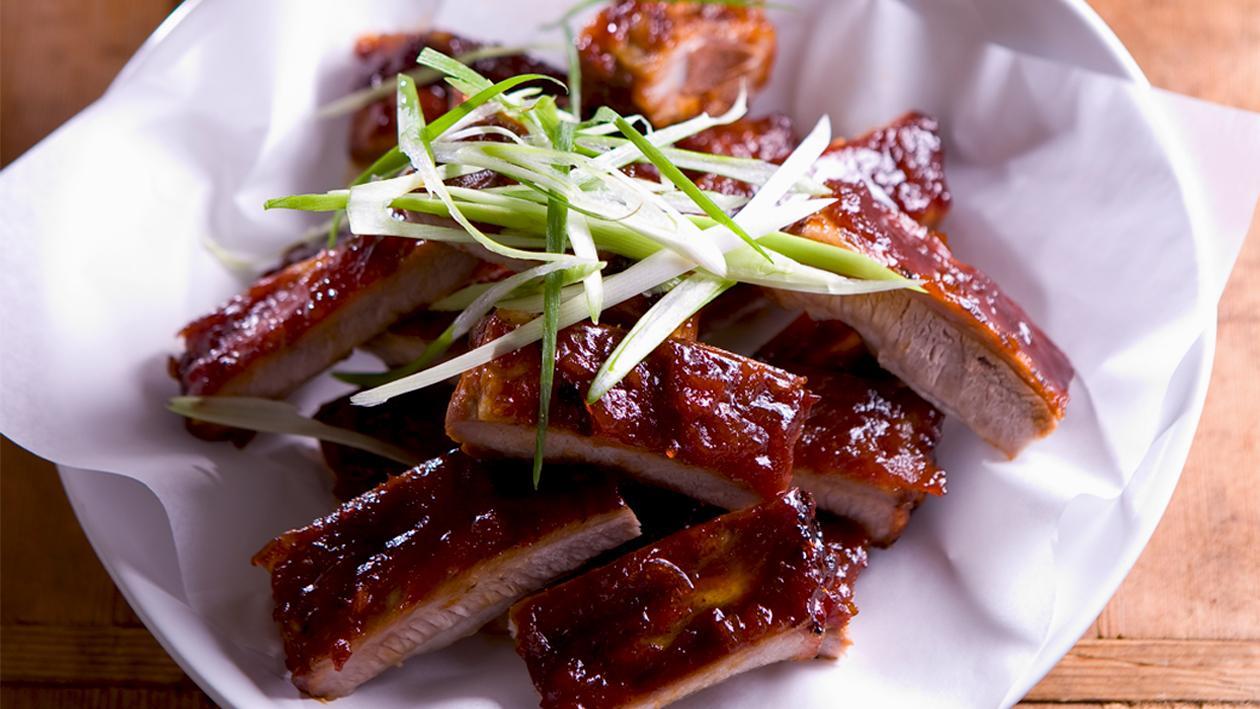 Ingredients
Ribs
Marinade
To Serve
Chilli, red, small, sliced

10 x

Red shallots, sliced

20 g
Preparation
Ribs

Rinse the pork ribs and cut tiny slits in the meat.

Marinade

Mix the KNORR Thai Sweet Chilli Jam and sugar. Spread over ribs.
Marinate overnight.
Whisk the sweet soy, oyster sauce and water together.
Cook ribs in soy mixture for about 1.5 hours.
Remove ribs and set aside for char grilling.
Reduce soy braising liquid by 1/3 or until sticky.

To Serve

Serve char grilled ribs with sticky sauce.
Garnish with shallots, lemongrass, chilli and lime.