Vegetable and Egg Korma Curry
The mild creamy flavour of this curry will suit all palates. With plenty of tender vegetables and eggs instead of meat as a protein alternative, this curry provides a well-rounded nutritious meal for residents and plenty of compliments for the kitchen.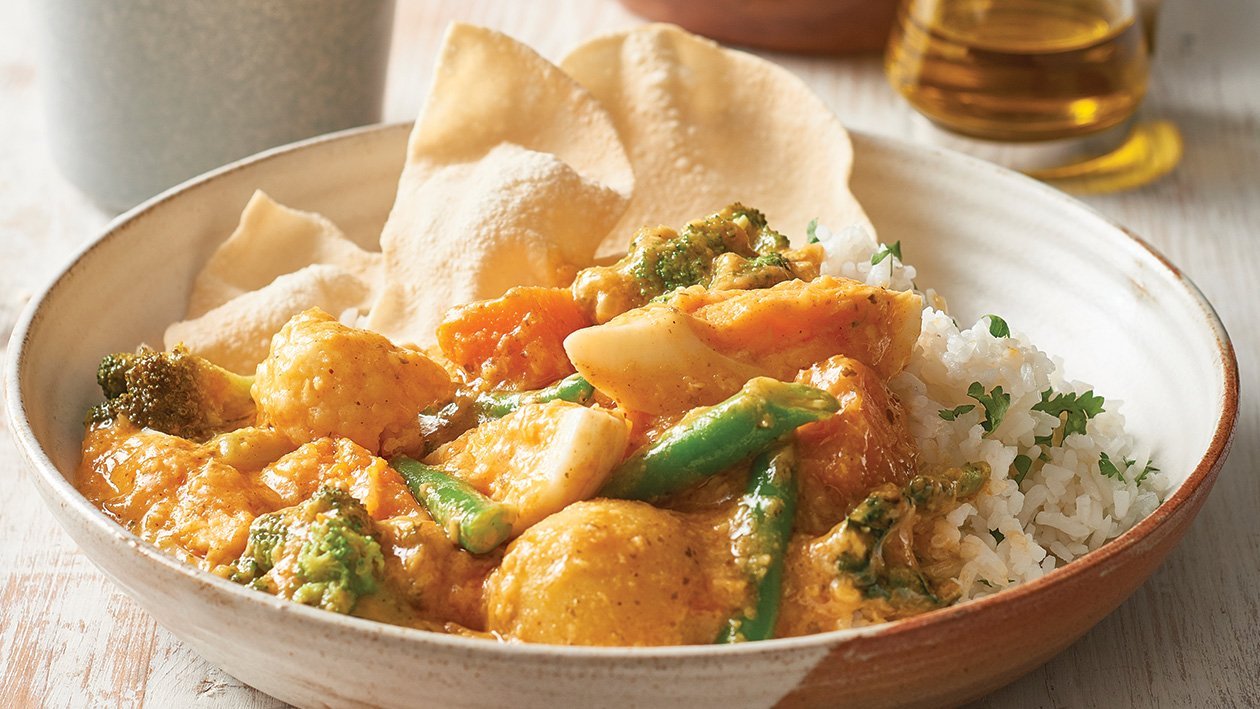 Ingredients
Method
Butternut pumpkin, diced

350 g

Cauliflower, trimmed, cut into florets

250 g

Broccoli, trimmed, cut into florets

250 g

Hard-boiled eggs, quartered

10 x
Serving Suggestion
Steamed coriander rice, to serve
Preparation
Method

Heat oil in a large saucepan over medium heat. Add Knorr Patak's Korma Paste and cook for 3 minutes, then add water and Knorr Vegetable Booster. Bring to the boil.
Add pumpkin and cook for 10 minutes before adding cauliflower, broccoli and zucchini. Cook for further 10 minutes until all the vegetables are tender.

Stir through cream and eggs and simmer for another 2-3 minutes.

Serving Suggestion

Serve Korma curry accompanied with coriander rice and garden salad.