Waffle Breakfast Burger
Waffles are a popular feature on menus, but now not just topped with berries and maple syrup - but in savoury dishes like this one. They are a delicious and visually interesting alternative to the regular burger bun or roll.
Casual Dining
Eggs
Main Meals
Breakfast & Brunch
Australian
Other European
American
Burgers & Hot Dogs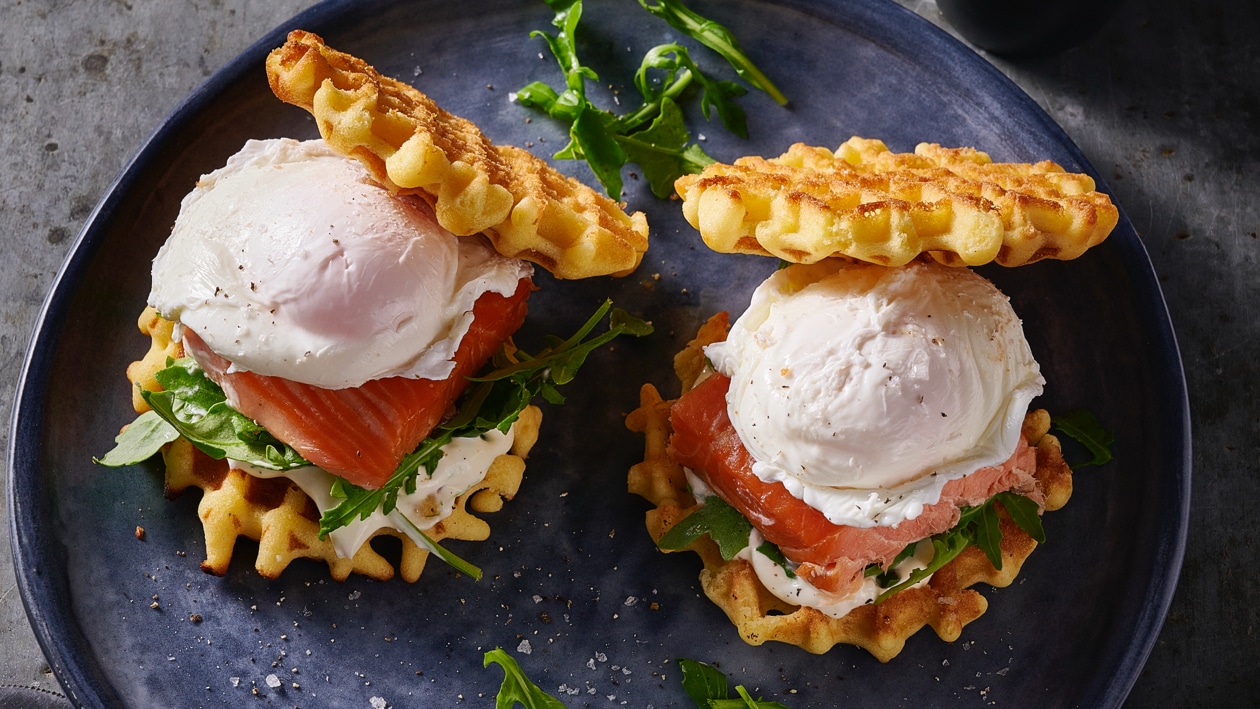 Ingredients per serve
Waffles
Self-raising flour

400.0 g
Dill Creme
Dill pickles, chopped

25.0 g
To Serve
Trout, hot-smoked

750.0 g
Preparation
Waffles

Sift flour into a large bowl. Gradually add buttermilk, eggs, salt and pepper, whisking until smooth. Set aside for 15 minutes.

Cook waffle mixture in a waffle maker according to manufacturer's instructions. Keep warm.

Dill Creme

Mix HELLMANN's Real Mayonnaise, sour cream and chopped dill together. Season with cracked black pepper.

To Serve

Place a waffle on a serving plate. Top with dill crème, rocket, trout, poached egg, and a dollop of dill crème. Top with another waffle.

Serve with slow roasted heirloom cherry tomatoes if desired.