Braised Beef Sandwich with Roasted Tomato Aioli
Using Knorr Intense Flavours Roast Umami makes it so simple to give the slow cooked meat in this sandwich an amazing depth of flavour of roasted onions and garlic.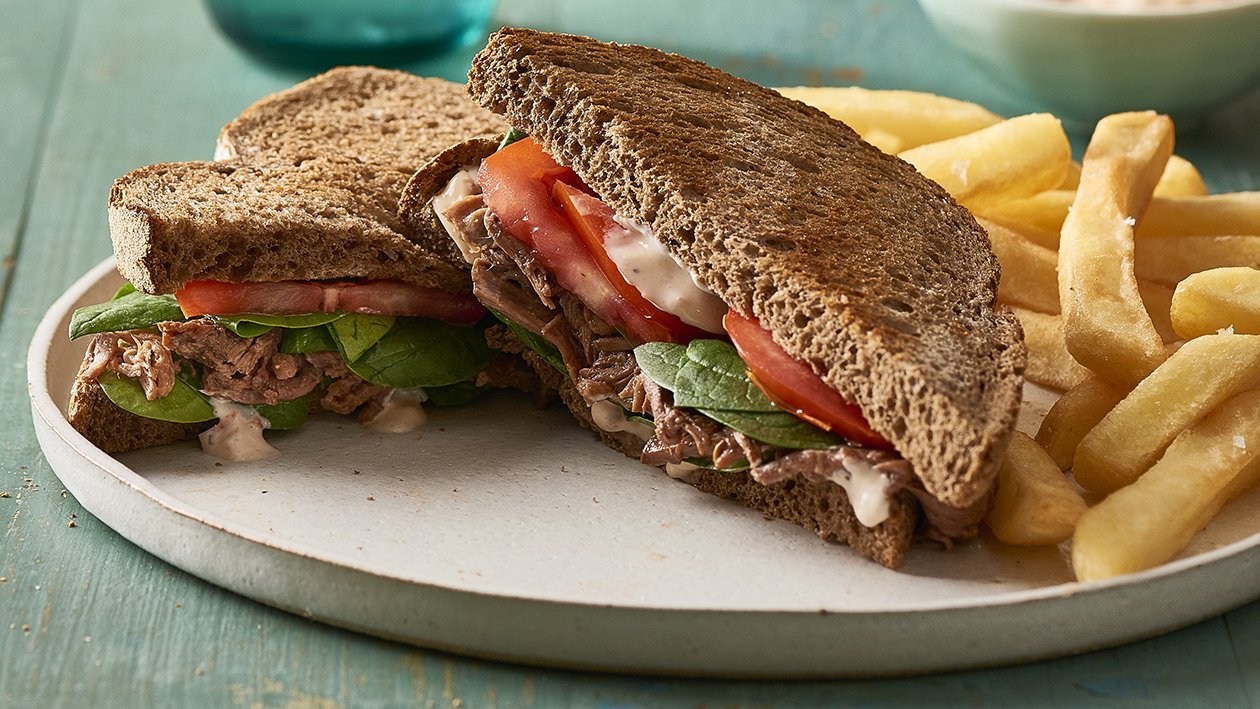 Ingredients
Method
Vine-ripened tomatoes, extra

3 x

Baby spinach leaves

100 g

Slices of light rye bread

20 x

Vine-ripened tomatoes, sliced

2 x
Preparation
Method

Combine Knorr Intense Flavours Roast Umami, water, peppercorns, bay leaves and canned tomatoes.
Place beef in a baking tray, pour over the prepared braising liquid and cover with foil. Cook in a combi oven until the meat is falling apart. Pull the meat.
Meanwhile oven bake fresh tomatoes for 30 minutes. Remove skin and crush. Mix with Hellmann's Real Aioli.
Heat 1 cup of braising stock with Knorr Jus. Simmer until thickened, then toss through pulled beef.
To assemble, spread tomato aioli over bread. Top with baby spinach, sliced tomato and pulled beef.