Coney Island Dog
Sauce staples for a traditional hot dog include, tomato and mustard. With the addition of mayo gives this hot dog recipe some creaminess.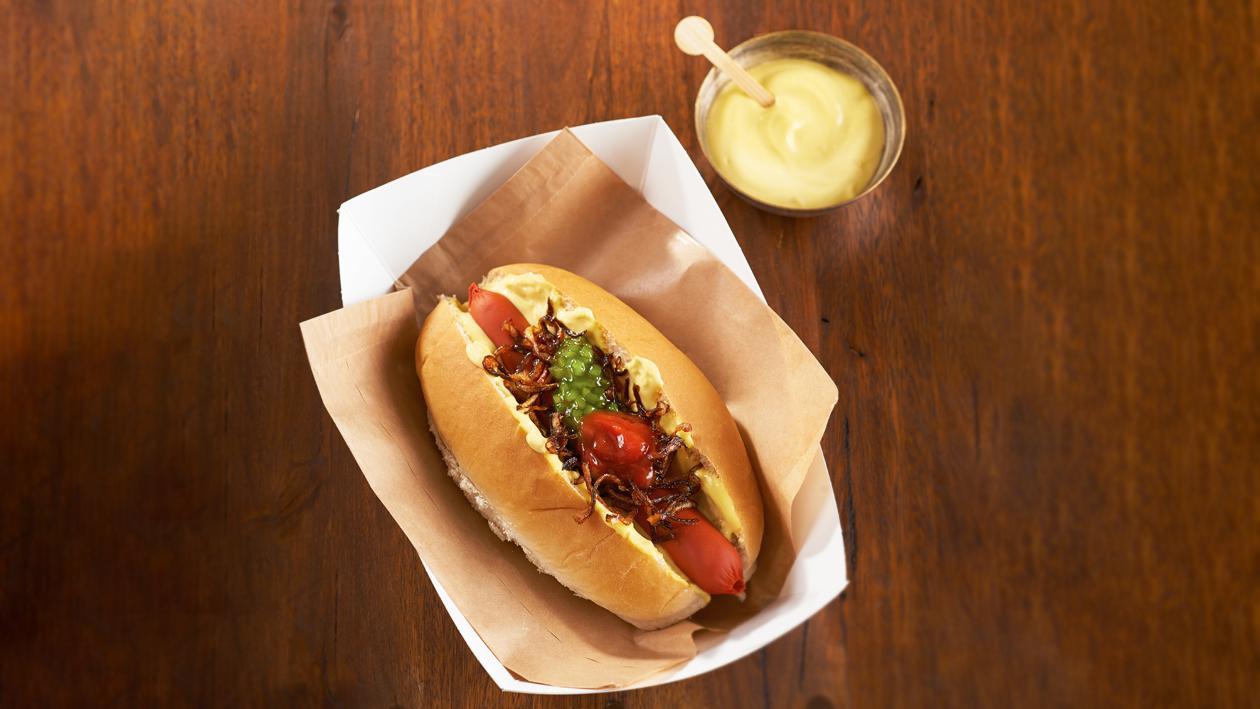 Ingredients
For the Mustard Mayonnaise
To Finish
Onions, red, sliced, fried

200 g

Sweet pickle relish

200 g

Hotdog buns, sliced length ways

10 pc

Sausages, frankfurts, cooked

10 x
Preparation
For the Mustard Mayonnaise

For the mustard mayonnaise, mix HELLMANN'S Real Mayonnaise and COLMAN'S Hot English Mustard together.

To Finish

Construct in the following order, bun, mustard mayonnaise, onions, sausage, sweet pickle relish, tomato sauce.