Egg and Bacon Roll
Mini buns loaded with bacon and eggs.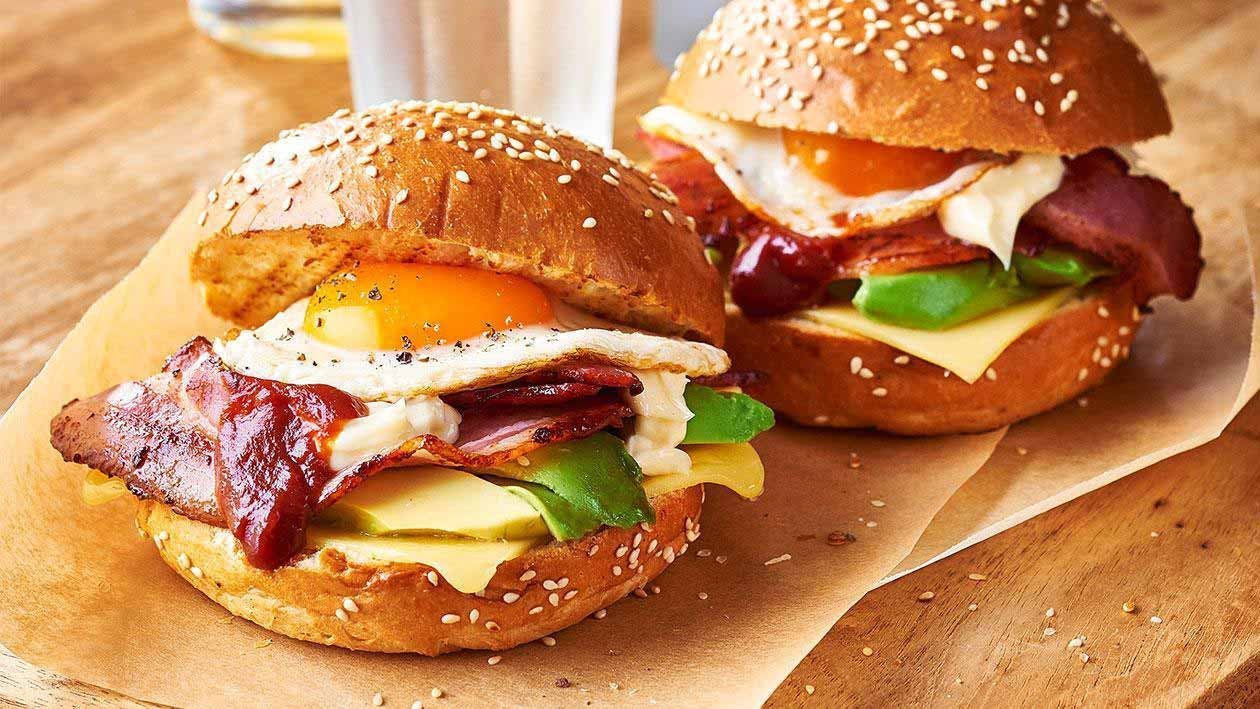 Ingredients
Bacon
Smoked bacon rashers

1 kg
Eggs
To Finish
Cheese, cheddar, sliced

10 x
To Serve
Preparation
Bacon

Eggs

To Finish

Grill buns, and place cheese on bottom half and melt.

To Serve

Top cheese with avocado, bacon, egg, HELLMANS Real Mayonnaise and KNORR American Chipotle BBQ Sauce GF.