Grilled Halloumi "Schnitty" Salad
A rich tomato sauce made with KNORR Tomato Powder coupled with grilled haloumi slices provides a perfect balance, especially when served with a fresh Mediterranean salad.
Casual Dining
Cafe/Takeaway
Vegetables
Salads & Bowls
Main Meals
Snacks & Sides
Australian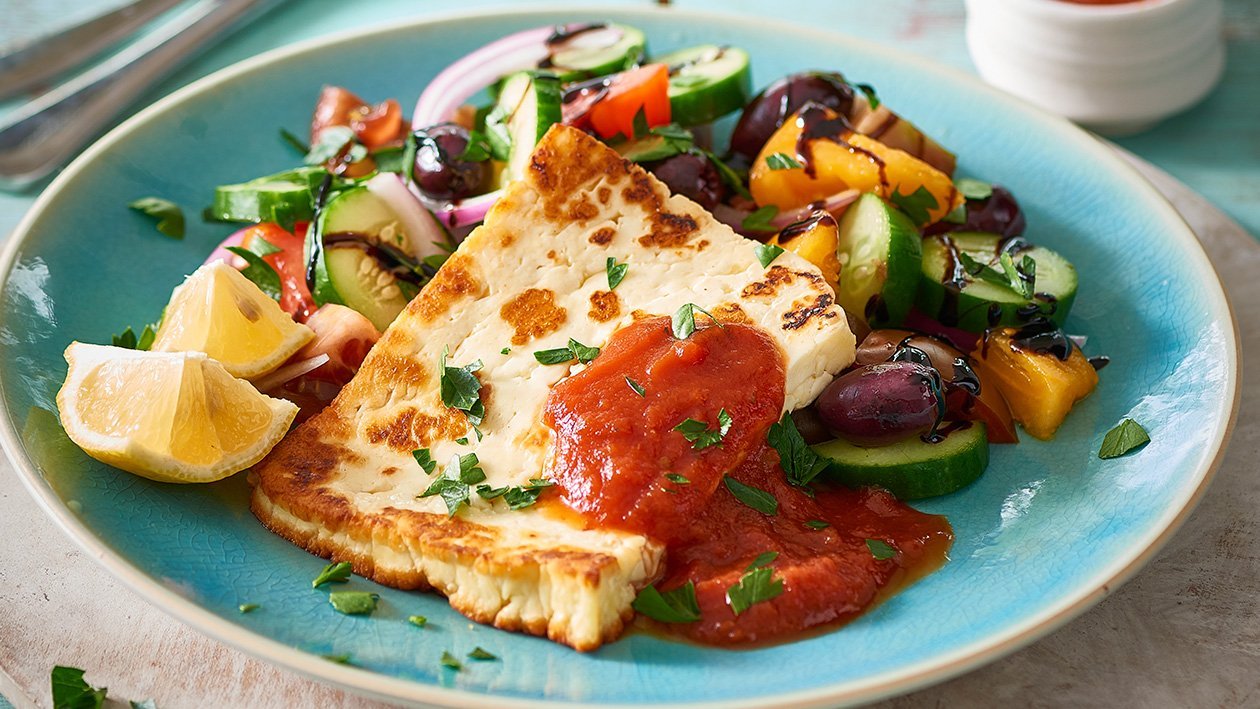 Ingredients per serve
Method
Heirloom tomatoes, cut into wedges

850.0 g

Lebanese cucumber, sliced

500.0 g

Red capsicum, seeded and chopped

600.0 g

Red onion, thinly sliced

250.0 g

Kalamata olives, pitted

250.0 g

Flat leaf parsley, sliced

10.0 g

200 g Haloumi blocks, drained

5.0 x
To Serve
Preparation
Method

To make the salad, combine the tomato, cucumber, red capsicum, red onion, olives and parsley. Toss gently and set aside.
Combine KNORR Tomato Powder with boiling water in a pot. Stir until combined then simmer for a minute. Keep warm.
Cut each block of haloumi lengthways to make 10 slices about 1 cm thick. Grill or shallow fry until golden.

To Serve

Place salad on serving plates and drizzle with KNORR Italian Glaze with Balsamic and olive oil. Top with haloumi schnitty and spoon over tomato sauce. Serve immediately with lemon wedges.