Lamb Moussaka Pie
Moussaka to the Greeks is what lasagna is to the Italians. This recipe adds a twist by turning this classic into a pie which is also easy to make ahead of time.
Australian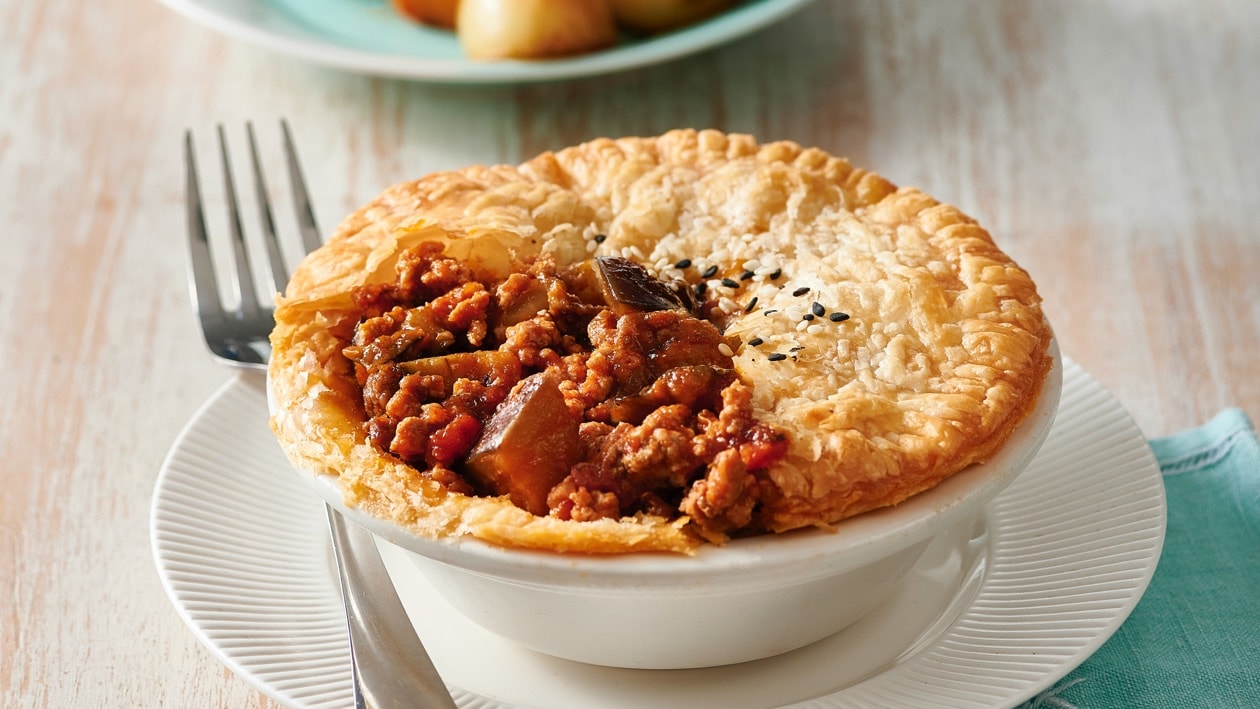 Ingredients per serve
Lamb Moussaka Pie
Method
Olive oil, extra
/ml
50.0 ml
0%
Dried oregano
/g
20.0 g
0%
Garlic, minced
/g
20.0 g
0%
KNORR Italiana Pronto Napoli GF 4.15 kg
/ml
250.0 ml
0%
KNORR Rich Brown Gravy Gluten Free 2kg
/g
25.0 g
0%
Sheets ready rolled puff pastry
/x
10.0 x
0%
Method
Sheets ready rolled puff pastry

10.0 x
Preparation
Method

Chop eggplant. Heat oil in a large pan and cook until softened. Remove and set aside. 
Heat extra oil in a large pan. Cook lamb mince until sealed then add oregano, garlic and KNORR Italiana Pronto Napoli. Simmer until reduced.
Make up KNORR Rich Brown Gravy GF with 200 ml water and add to pan. Cook for another 5 minutes, then remove from heat and cool mixture slightly.
Lay eggplant at the bottom of pie dishes and divide mince filling. Cover each dish with puff pastry then trim around edges. Brush surface with egg-wash.
Bake in combi oven at 180 degree Celsius until top is puffed and golden.