Macaroni and Cheese Lasagne
Two popular classics combined to make a delicious and easy to prepare meal – sure to become the new favourite.
Aged Care
Beef
Main Meals
Australian
Italian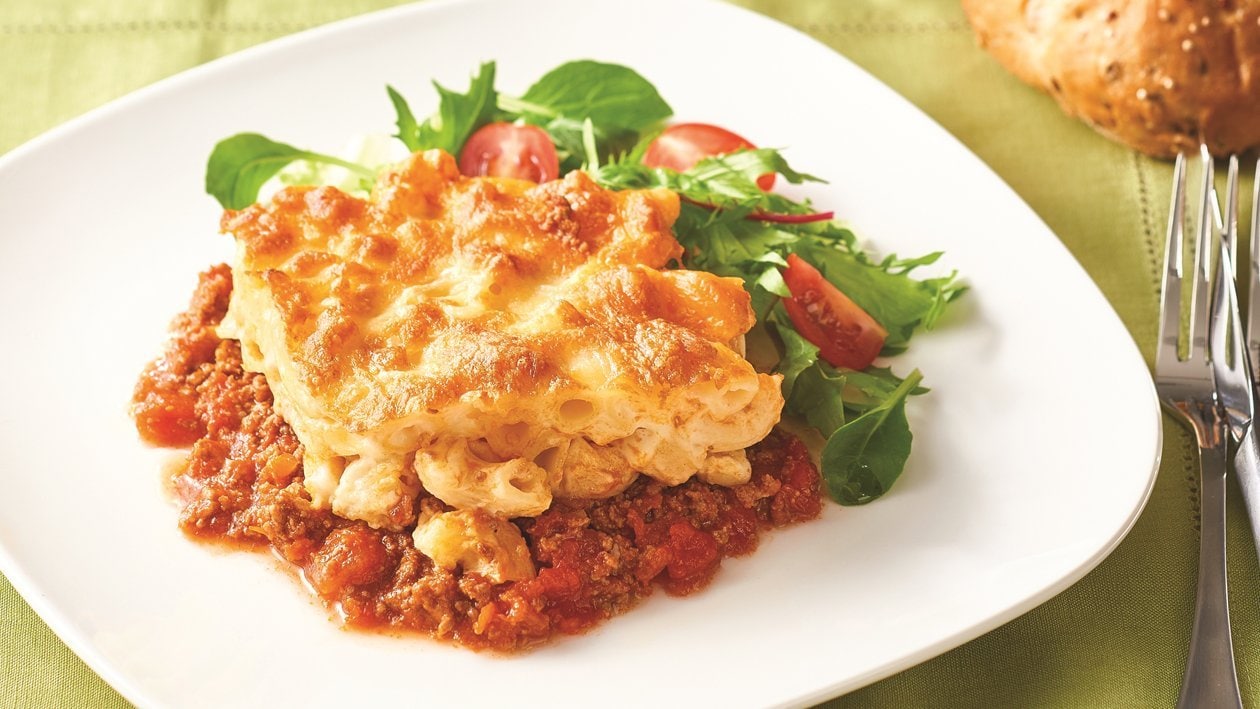 Ingredients per serve
Beef Mix
Macaroni Mix
Assemble
Serving Suggestion
Preparation
Beef Mix

Dice the onions and sauté in oil with the beef mince. Add KNORR Pronto Napoli and simmer for 30 minutes.

Macaroni Mix

Cook the macaroni in boiling water and strain. Allow the pasta to steam off on a large tray.
Bring milk to the boil and thicken with KNORR Roux, add 250g of cheese and cooked macaroni.

Assemble

Pour a layer of beef mince into a large tray and add the macaroni & cheese.
Sprinkle over the additional 100g grated cheese. Put it back in the oven and bake for 20 minutes at 160 degree Celsius until golden on top.

Serving Suggestion

Serve with a side salad and wholemeal roll.

Tip - Be sure to try out our selection of Pizzas and other Aged Care recipes that can liven up your menu.