Mushroom Broth with Herb Crepes
A fantastic way to serve this particular broth is to present it in a glass teapot on the table. Pour it over the garnish when guests are seated. This creates an additional experience.
Casual Dining
Vegetables
Main Meals
Australian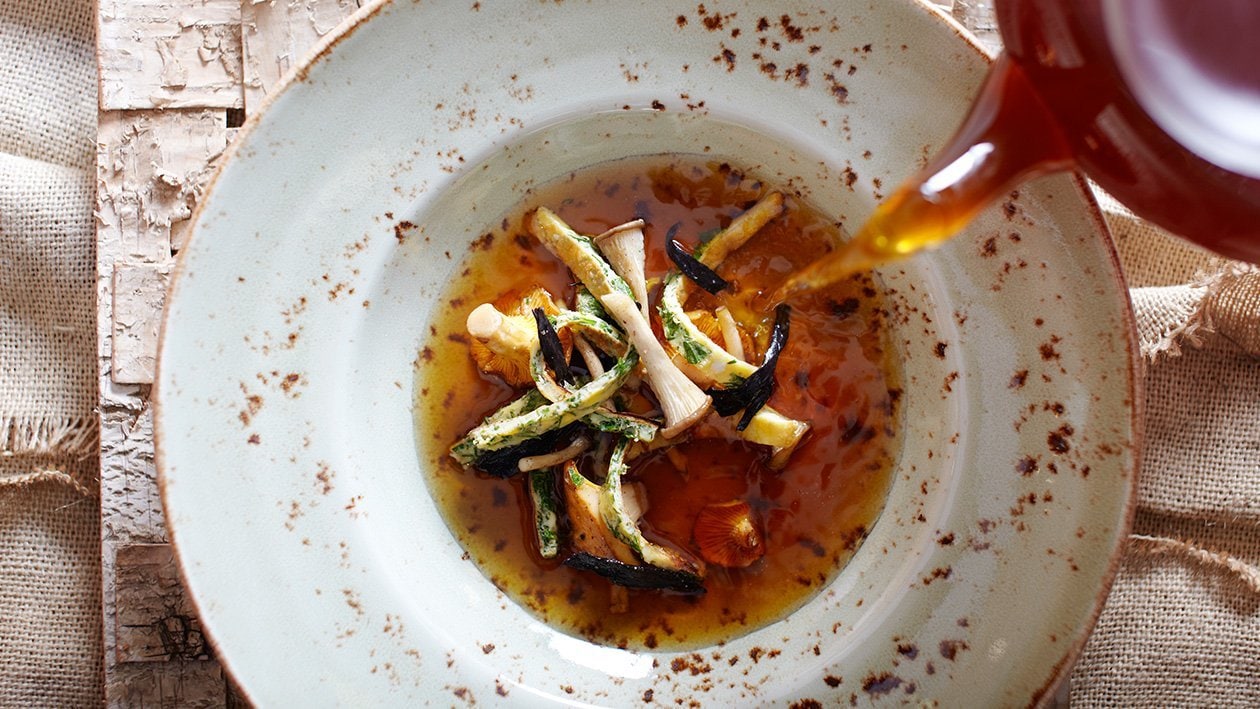 Ingredients per serve
Broth
Garnish
Herb crepes
Flat-leaved parsley

20.0 g
Preparation
Broth

Bring two litres of water to a boil, add KNORR Concentrated Liquid Stock and dried mushrooms. Let it all brew gently.

Garnish

Fry the mushrooms briefly and season with salt and pepper.

Herb crepes

Pick the herbs and chop the chives.
Beat the eggs in a separate bowl and add the spices and some pepper.
Heat some butter in a frying pan to make the spice crepes.
Cut the crepes into strips.

Presentation

Divide the mushrooms and herb crepes over the plates.
Strain the broth through a fine sieve and pour the hot broth onto the plates at the table.