Pickled Pork with Braised Cabbage and Mustard Sauce
Classic pickled pork with mustard sauce and accompaniments, will invoke nostalgic memories of the good ole days with every bite.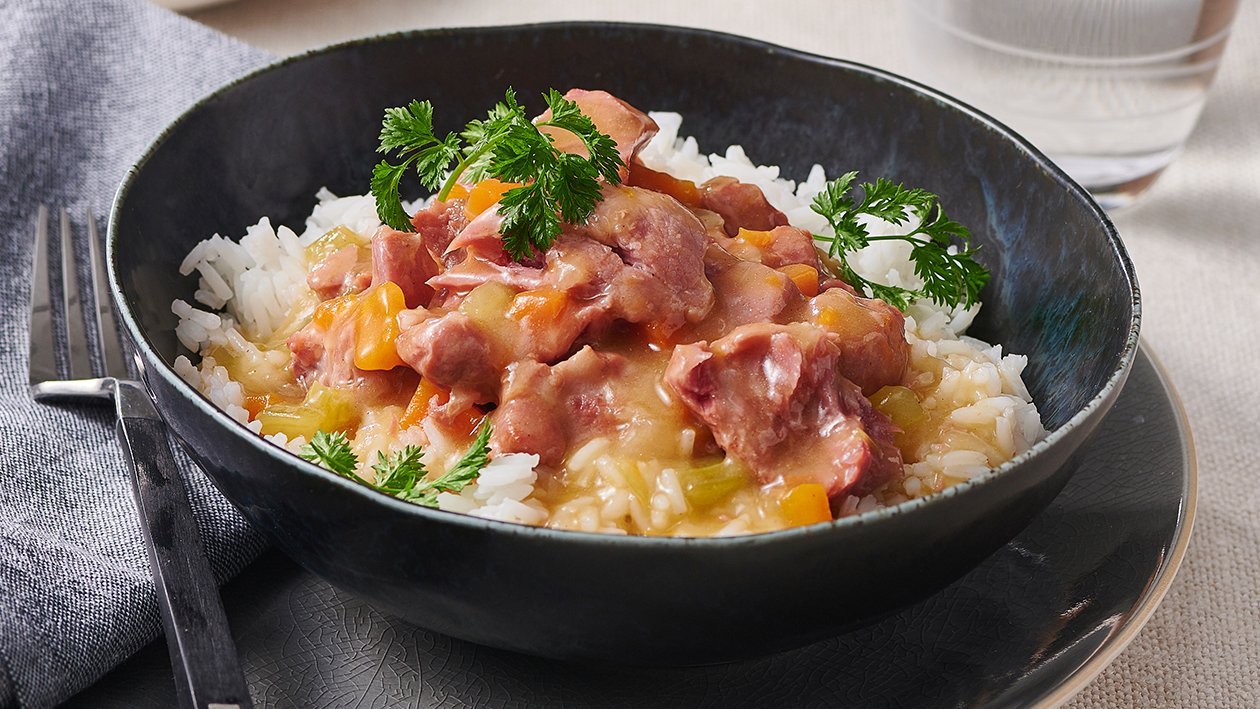 Ingredients
Method
Pork neck, pickled

1.5 kg

Celery stalks, chopped

3 x

Cabbage, purple, shredded

500 g

Salt and cracked black pepper

Steamed rice, to serve

1 kg
Preparation
Method

Heat oil in a large pan over medium high heat. Add vegetables and cook for 5 minutes or until starting to soften. Stir in KNORR Golden Roast Gravy and water and bring to the boil. Simmer for 1½ hours or until pork is tender. Stir through Colman's Dijon Mustard until fully combined.
Meanwhile heat extra oil in a large pan over medium heat. Add purple cabbage and stir until wilted and tender. Season and add vinegar, cook for another 2-3 minutes then remove from heat, cover and keep warm.
Stir chopped pickled pork into mustard sauce mix and warm through.

To Serve

Serve pickled pork and sauce with braised cabbage and steamed rice.