Poached Chicken with Peas, Zucchini and Leek
Poaching the chicken in a stock made with KNORR Concentrated Liquid Stock and a little wholegrain mustard, adds flavour and depth to this simple dish.
Aged Care
Poultry
Main Meals
Australian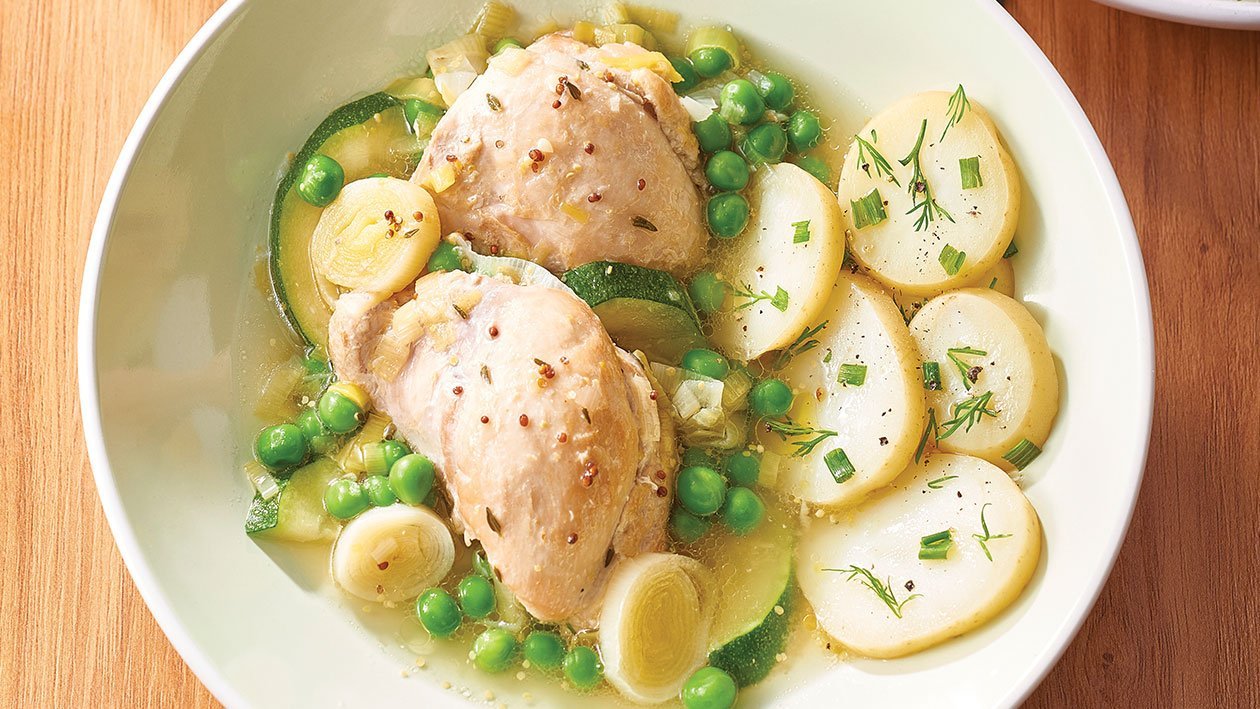 Ingredients per serve
Method
Skinless chicken thigh fillets, trimmed

20.0 x

Garlic cloves, crushed

3.0 x

Wholegrain mustard

50.0 g
Preparation
Method

Heat oil in a large pan over medium high heat. Add chicken thighs and brown well. Remove from pan.
Add leeks to the same pan, cook until softened (do not colour), then add garlic and thyme.
Combine wholegrain mustard, KNORR Concentrated Liquid Stock, water and lemon juice. Add to pan, bring to the boil. Return the chicken to the pan along with zucchini.
Simmer until the chicken is just cooked through. Add peas, cook for another couple of minutes.

Serving suggestion

Serve with steamed baby potatoes, steamed vegetables or salad.

Cooking tip

Do not open out or flatten the chicken thigh fillets, keep them folded over in a compact shape for even cooking and presentation.