Pumpkin, Rosemary, Lemon Chicken Quiche
Residents often prefer a lighter meal for dinner. Quiche is a great option for that. It also allows chefs to add their own touch to the dish. For that full chicken flavour, this recipe includes KNORR Concentrated Liquid Stock as well as KNORR Chinese Lemon Sauce GF and rosemary for a perfect flavour combination.
Aged Care
Poultry
Main Meals
Australian
Other European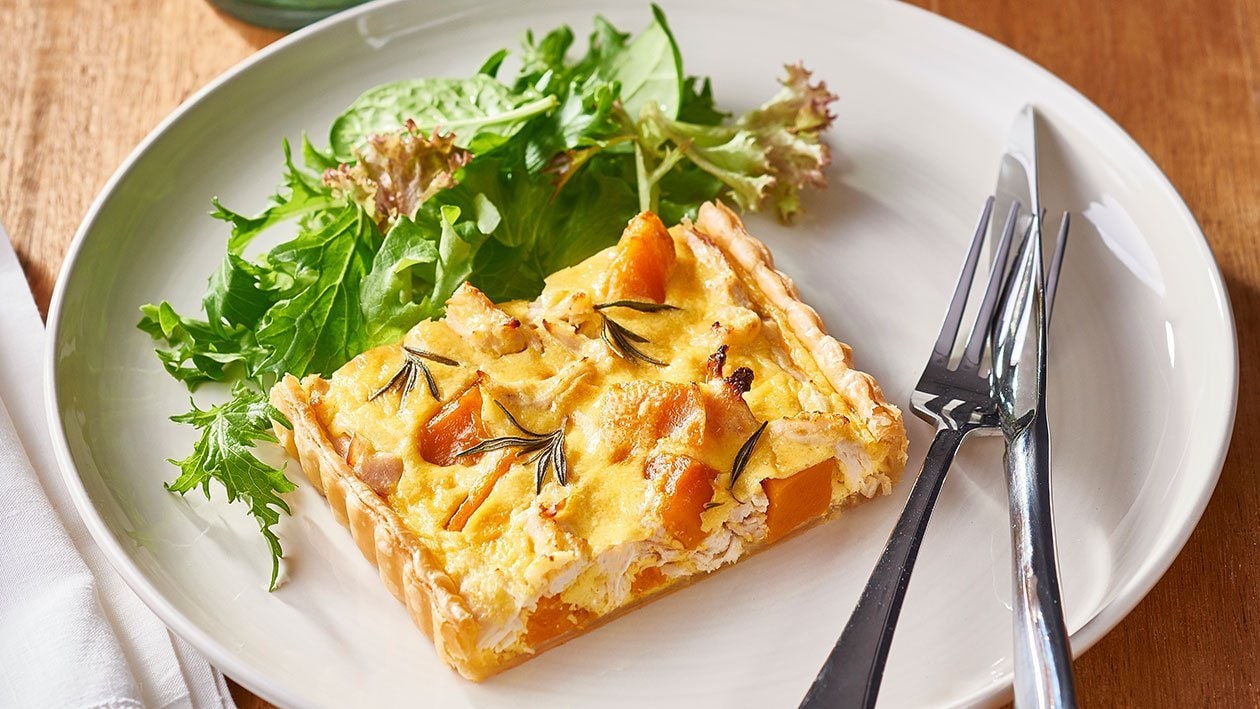 Ingredients per serve
Chicken Filling
Pastry
Preparation
Chicken Filling

Steam the pumpkin and combine with rosemary, lemon and chicken.
Add the eggs, KNORR Chinese Lemon Sauce GF and KNORR Concentrated Liquid Stock.

Pastry

Line two rectangular tart tins with pastry and blind bake for 10 minutes or until crisp. Add the chicken filling.
Bake at 160 degree Celsius for 15-20 minutes.

To Serve

Serve with a roasted vegetable salad.