Sweet Potato and Pea Samosa Puffs
Combining KNORR Patak's Sweet Mango Chutney and HELLMANN's Real Mayonnaise along with Greek yoghurt makes a flavourful dipping sauce to go with these traditional style samosas. Substitute sweet potato with pumpkin or chickpeas if desired.
Aged Care
Vegetables
Snacks & Sides
Aged Care Finger Food
Australian
Indian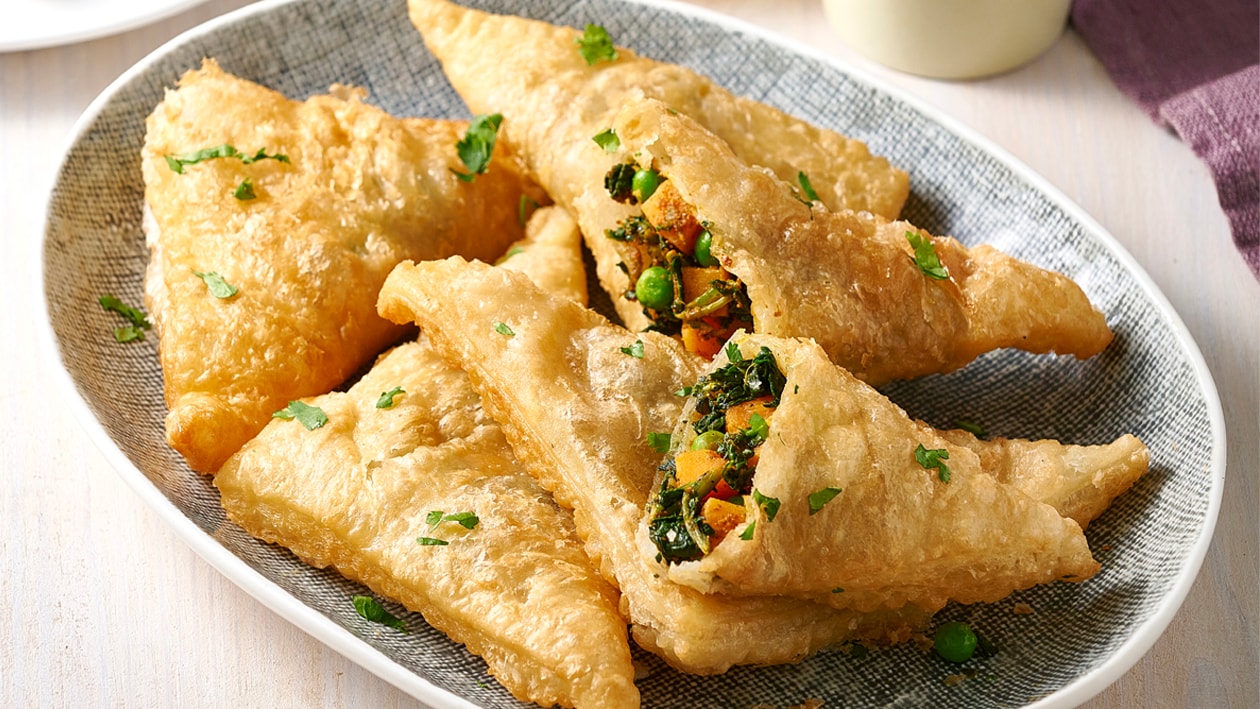 Ingredients per serve
Samosa Filling
Dipping Sauce
Preparation
Samosa Filling

Cut sweet potato into 1 cm dice.
Steam until tender. Heat oil in a large pan over medium heat. Add de-frosted frozen spinach and peas and cook for 3-4 minutes until liquid has evaporated. Add KNORR Patak's Mild Curry Paste and cook for 1-2 minutes then stir through sweet potato until combined. Cool completely

Dipping Sauce

Combine KNORR Patak's Sweet Mango Chutney with HELLMANN'S Real Mayonnaise and Greek yoghurt.

To Assemble and Cook

Cut each puff pastry sheet into four squares, place some filling in one corner then fold up from other corner to enclose. Press edges together and brush triangles with a little milk.
Deep fry samosas until golden and heated through. Drain.

To Serve

Serve samosas with mango chutney dipping sauce.