Vegan Bali Bowl with Tofu and Satay Dressing
Firm or silken tofu can be used in this recipe however if you'd like to serve the tofu slices char-grilled use the firm tofu, as it holds its shape and is a lot less likely to break up.
Casual Dining
Vegetables
Salads & Bowls
Main Meals
Breakfast & Brunch
Australian
Other Asian
American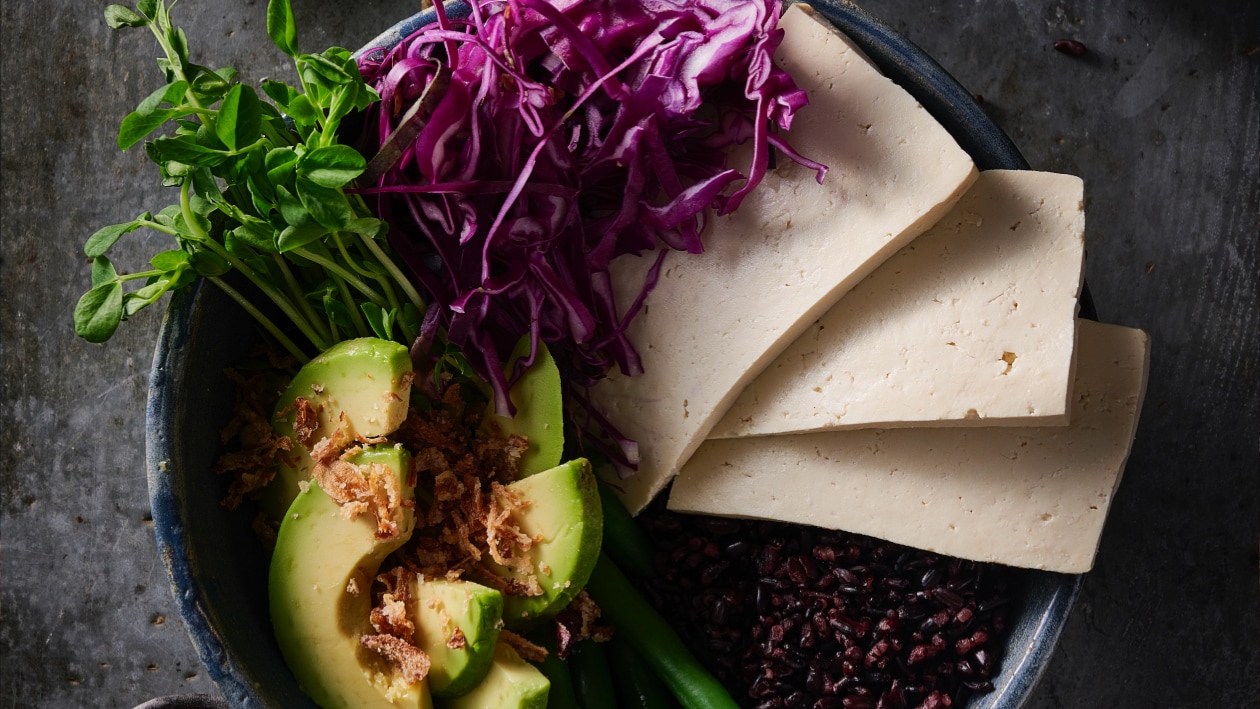 Ingredients per serve
Rice
Sauce
To Serve
Preparation
Rice

Cook rice according to instructions. Cool.

Sauce

Whisk together KNORR Thai Lime Powder with 75 ml warm water. Add KNORR Malaysian Satay Sauce and mix until fully combined.

To Serve

Slice tofu into 1 cm thick slices. Char grill if desired.
Trim green beans and blanch.
Divide black rice between serving bowls. Arrange green beans, shredded cabbage, sliced avocado and tofu on top. Drizzle over sauce then top with sliced chilli and fried shallot.