Vegan Eggs Benedict
For vegan diners, this dish provides a delicious option to the ever-popular classic eggs benedict. Firm tofu marinated in a gently mix of spices and a unique hollandaise sauce made with vegan ingredients are great alternatives.
Casual Dining
Vegetables
Breakfast & Brunch
Australian
Other European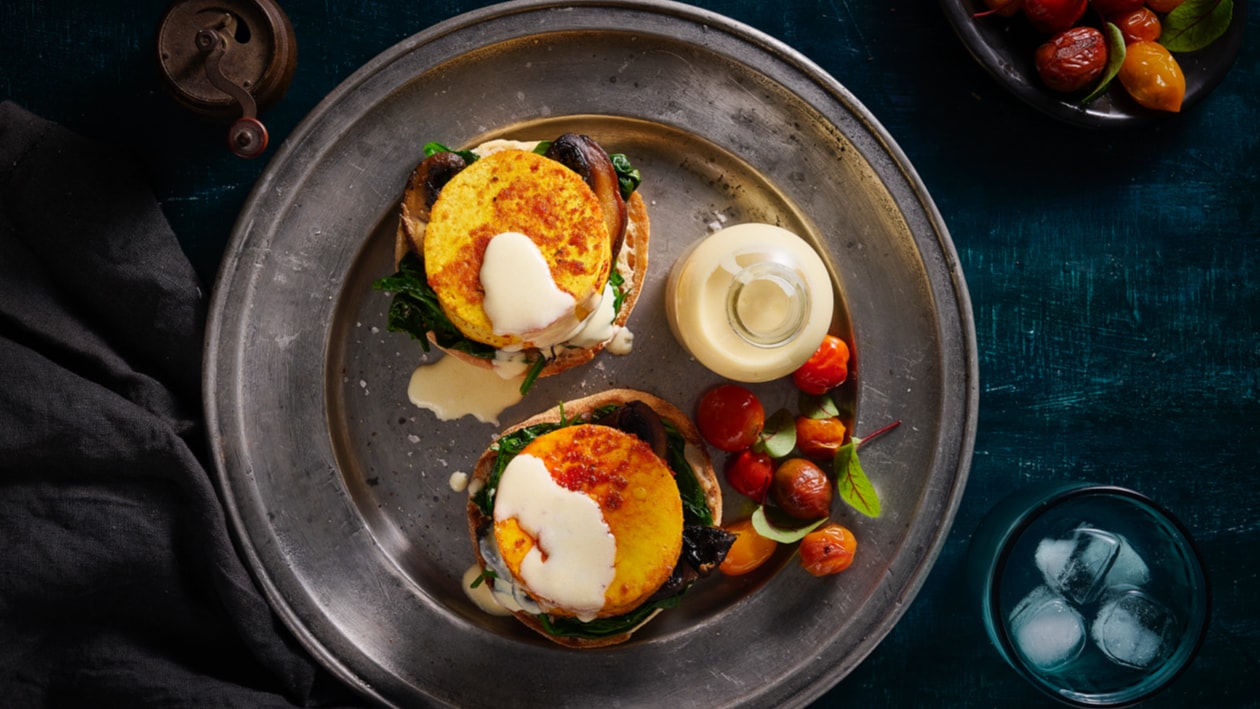 Ingredients per serve
Hollandaise Sauce
Tofu
To Serve
Preparation
Hollandaise Sauce

Place silken tofu, soy milk, melted vegan butter, and KNORR Intense Flavours Citrus Fresh in a food processor and process until a smooth sauce. Season. If the sauce is too thick, add a little warm water and process again. Set aside.

Tofu

Mix oil, spices, and KNORR Intense Flavours Roast Umami together. Whisk until combined.
Cut firm tofu into 1 cm slices then use an 8 cm cutter to cut into rounds. Pour marinade over tofu. Cover and marinate for 20 minutes.
Drain tofu cakes from marinade and lightly dust in flour.
Pan fry until golden then drain. Keep warm.

To Serve

Slice mushrooms and sauté until golden brown.
Sauté baby spinach.
Split and toast English muffins. Arrange muffins on serving plates, top with sautéed spinach, mushrooms and tofu cake. Pour over hollandaise to serve.