Like most recipes with long and honourable histories, it's almost impossible to pinpoint the exact origin of mayonnaise. 
Linguists suggest that the name was derived from the French word magnonaise (manier, to stir) or the Old French moyeu, meaning egg yolk. Or, named after the town of Bayonne in the Pyrenees, where they had a local sauce called bayonnaise. 
But what sounds much more plausible is the idea that a simple, traditional sauce, such as the Catalan alioli, made every day in the home, found its way into the cooking repertoire of 18th century chefs. 
Cooks then, and now, love mayonnaise for the immediate sense of luxury it gives a dish. In the classic French tradition, mayonnaise was served with cold fish, chicken and meat dishes, used to dress salads and seafood, and mixed with eggs. The addition of flavourings, such as chopped egg white, pickles, capers, parsley and onion, as in tartare, or mix in mustard to make Dijonaisse, and you've made another sauce completely.  
Surprisingly, little has changed. We're still adding a small dab of mayonnaise to cold poached salmon or chicken as well as potato salad or coleslaw.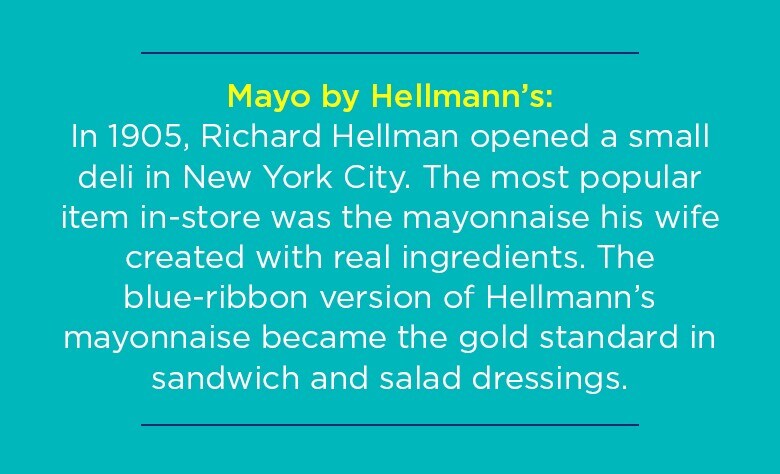 Here are some dishes from the past that feature mayonnaise and have stood the test of time that you can try with the Hellmann's Deli Mayo that delivers a consistent sweet and tangy made especially to enhance the taste experience of your sandwiches.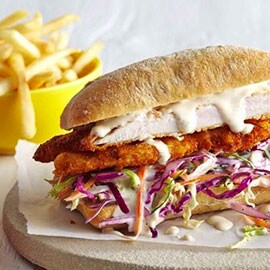 Schnitty sandwich
The Austrian Wiener Schnitzel has translated well into a modern-day sandwich. Amp up the flavour profile with an anchovy and mustard combo. Or, take the lead from Hellmann's executive Chef Mark Baylis, to create a roll that also includes tomato, cheese and bacon.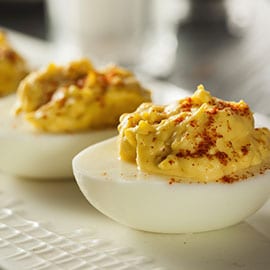 Devilled eggs
Escoffier stuffed his eggs with pureed fish, such as tuna or salmon, lobster or prawn thickened with a little mayonnaise. However, egg yolk, with mayo and mustard is just fine.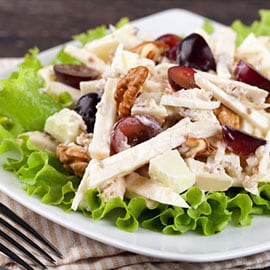 Waldorf salad
This simple salad of apples, celery and walnuts was created in 1896 by the maître d'hôtel of the Waldorf Astoria in New York. It would go very well on schnitty sandwich - or even on the side.
Russian salad
Also known as Salat Olivier, this salad of potato, egg, cucumber, peas, apple and either fish, chicken or beef and mayonnaise was created in the 1880s in Moscow by a French chef.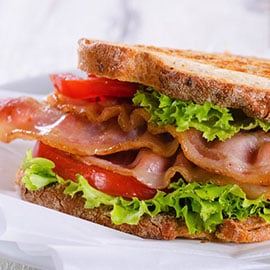 BLT
The trusty BLT, a derivative of the club sandwich, is a favourite around the world. And why not? Bacon, lettuce, tomato - and mayonnaise. A Winning combination. Mark Baylis has taken it a step further, creating a recipe for an egg and bacon roll, with tomato, lettuce and mayo.