Beef Meatballs, Creamy Onion Sauce
Beef is popular among residents but can be expensive. This classic meatball dish offers a cheaper option.
Aged Care
Beef
Main Meals
Australian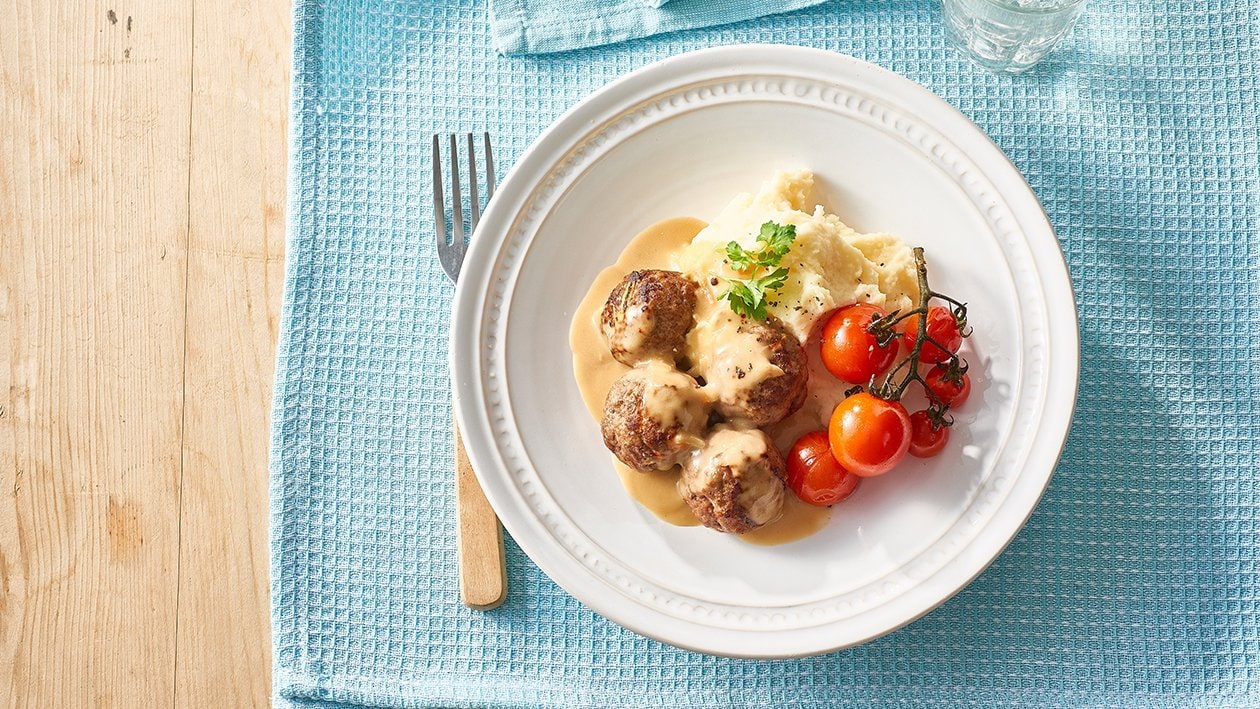 Ingredients per serve
Method
Preparation
Method

Combine beef mince, onion, carrot and Dijon mustard. Roll into even size balls.
Heat oil in a large frying pan and brown meatballs then transfer to oven and continue cooking at 170 degree Celsius until cooked through. Keep warm.
Meanwhile, combine water and CONTINENTAL Professional Gluten Free French Onion Soup Mix and bring to the boil. Simmer for 10 minutes, add cream and cook gently until warmed through.
Serve meatballs on a bed of CONTINENTAL Professional Gluten Free Instant Mashed Potato Mix. Spoon over creamy onion sauce and accompany with oven roasted tomatoes.

Serving Suggestion

Serve with a fresh green salad or mashed potato with wholegrain mustard stirred through.

Tip

Use lean or extra lean mince (less than 5 percentage fat) to reduce saturated fat per serve.
Add chopped dill or tarragon to the sauce before serving for a Swedish style sauce.