Beef Vindaloo
Make it a little different and serve this flavour some dish as a pie.
Casual Dining
Beef
Curries & Stir Fry
Main Meals
Indian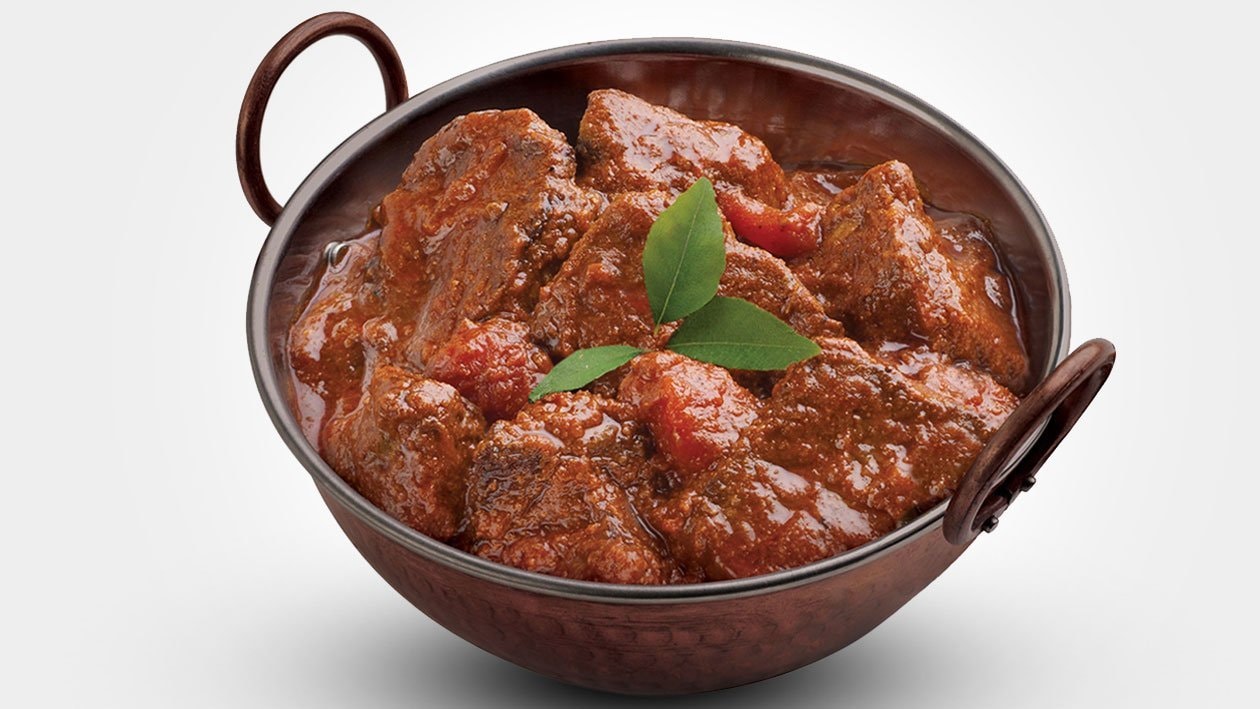 Ingredients per serve
For the Beef
For the Vegetables
Coriander, chopped

300.0 g
To Finish
Premade Pastry pie cases, warmed

50.0 x
Preparation
For the Beef

Lightly brown beef and onions in oil.
Add the KNORR Patak's Vindaloo Paste and cook vigorously for 3-5 minutes.

For the Vegetables

Peel and dice the potatoes.
Place the potatoes in a large gastronome tray with the tomatoes and water and bring to the boil.
Reduce to a gentle simmer add beef then cook for 1 - 1.5 hours or until cooked through and tender.
Stir in KNORR Roux and continue to cook until thickened.
Stir in chopped coriander.

To Finish

Spoon into pastry pie cases.