Canadian Baked Vegetable Poutine with Mushroom Gravy
Poutine is a staple in Canada with regions making their own version and it is usually served with gravy and cheese. Add mushrooms to the gravy for a popular flavour with residents.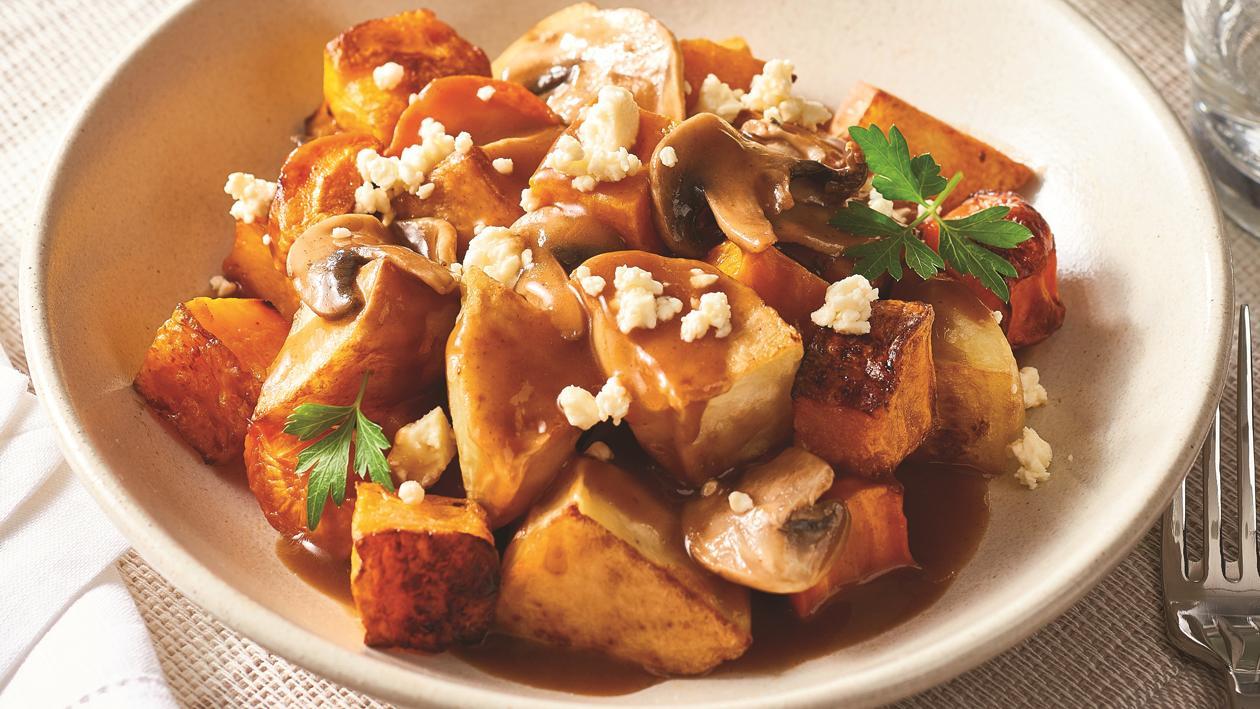 Ingredients
Poutine
Mushroom Gravy
CONTINENTAL Professional Rich Brown Gravy 2 kg

60 g
Preparation
Poutine

Peel and dice the potato, pumpkin and carrot and drizzle with oil. Bake at 180C until golden.
Add the cottage cheese and cook for 5 more minutes.

Mushroom Gravy

Sauté mushrooms with oil in a large pot until browned, add water and whisk in CONTINENTAL Professional Rich Brown Gravy until it thickens.

Serving Suggestion

Serve with a fresh seasonal side salad.

Tip – Use other vegetables like beetroot or sweet potato instead of potato and carrots for a different version of this dish.