Chicken Maryland, Seasonal Roasted Vegetables
Seasonal vegetables matched with a chicken maryland is a great lighter style option for your residents.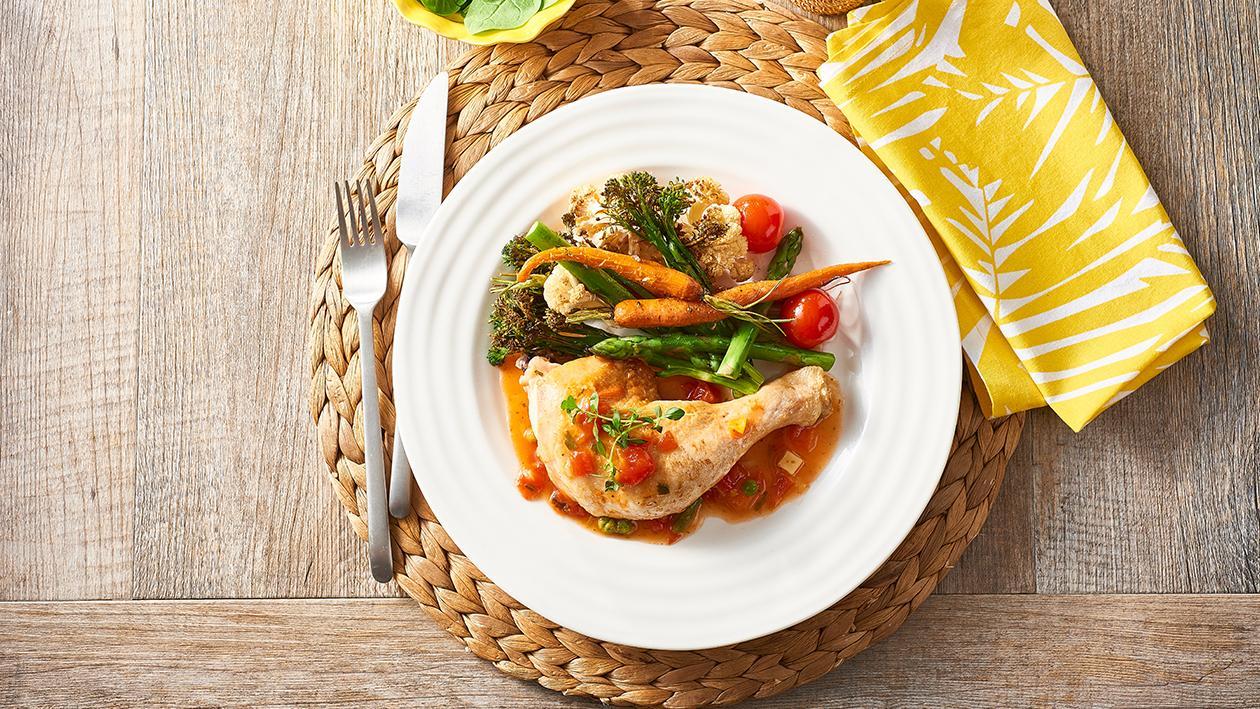 Ingredients
Method
Baby carrots, peeled and trimmed

500 g

Cauliflower, cut in florets

500 g

Asparagus spears, halved

200 g

Broccolini, chopped

200 g
Preparation
Method

Drizzle vegetables with oil and roast in oven for 25 minutes at 170 degree Celsius. Keep warm.
Meanwhile, heat a little extra oil in a large frying pan and brown chicken marylands. Finish cooking in the oven at 170 degree Celsius until cooked through.
In a saucepan bring water and CONTINENTAL Professional Gluten Free Spring Vegetable Soup Mix to boil, stirring continuously. Simmer for 10 minutes.
Serve baked vegetables with chicken marylands and spring vegetable sauce.

Serving Suggestion

Tip

Add cheese to the vegetable bake if desired.