Chipotle Corn Dawgs, Salsa & Tobacco onions
This is not just your average hot dog. It's the king of dawgs! Two iconic American favourites smashed into one, for an explosive, mouth-watering culture clash. Perfect, authentic bar food for the flavour-starved masses.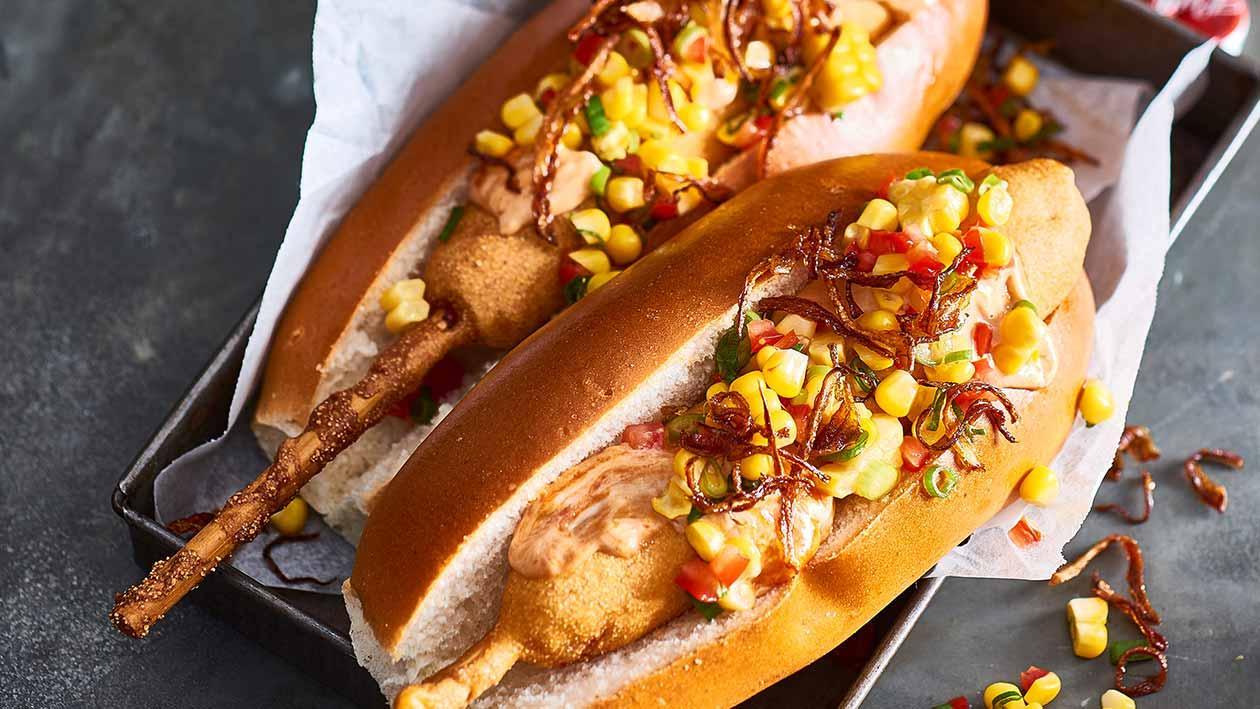 Ingredients
Corn dawg batter
Sausages or frankfurters

10 x
Salsa
Green onions (shallots), chopped

50 g
Chipotle Mayonnaise
To Assemble
Preparation
Corn dawg batter

Combine the batter ingredients together.
Place hot dog sticks into hot dogs, lightly dust with flour and dip into batter. Deep fry until cooked and golden.

Salsa

Boil corn and remove the kernels from the cob with a sharp knife. Combine with the green onion, tomato, oil, KNORR Lime Powder and salt. Refrigerate for use.

Tobacco onions

Fry onions in deep fryer at 160 degree Celsius until golden and crispy.

Chipotle Mayonnaise

Combine HELLMANN'S Real Mayonnaise and KNORR American Chipotle BBQ Sauce GF together and refrigerate for use.

To Assemble

Place cooked dawgs into warmed hot dog rolls and add salsa, chipotle mayo and finally top with tobacco onions.