Crispy skin barramundi, creamy mash, red curry beurre blanc
Barramundi is a firm favourite for diners, give their taste buds some extra zing with the red curry sauce!
Casual Dining
Seafood
Main Meals
Australian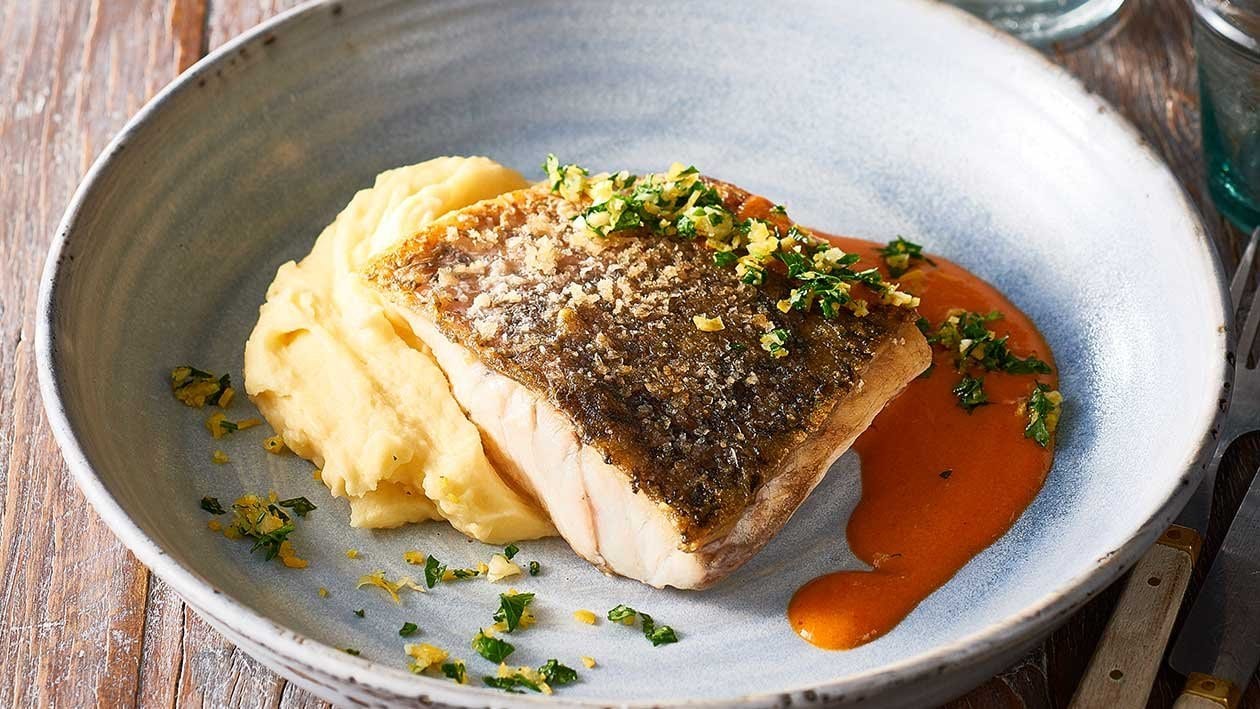 Ingredients per serve
Barramundi
Skin-On 200g (average) Barramundi Portions

10.0 x
Creamy Mash
Beurre Blanc
Butter, cold, diced

300.0 g
Gremolata
Flat leaf parsley, chopped

30.0 g
Preparation
Barramundi

Season Barramundi with salt. Add oil to hot pan and cook skin side down until crispy, turn to finish cooking.

Creamy Mash

Place water, cream and butter in a large pot and bring to the boil. Whisk in the KNORR Instant Mashed Potato Mix whisking until smooth and thick.

Beurre Blanc

Place wine in a saucepan reduce by half, whisk in KNORR Thai Red Curry Paste and slowly add butter a little at a time until combined.

Gremolata

Combine lemon zest, garlic and parsley together.

To Serve

Place mash on a plate, top with Barramundi, spoon over sauce and sprinkle gremolata on top.