Fig and Fennel Bread with Star Anise Syrup
Why just settle for banana bread when you can also offer this interesting, easy to prepare sweet loaf with a hint of savoury. The star anise syrup compliments the fig and fennel perfectly, however the loaf is just as good spread with butter.
Casual Dining
Eggs
Snacks & Sides
Australian
Other European
American
Burgers & Hot Dogs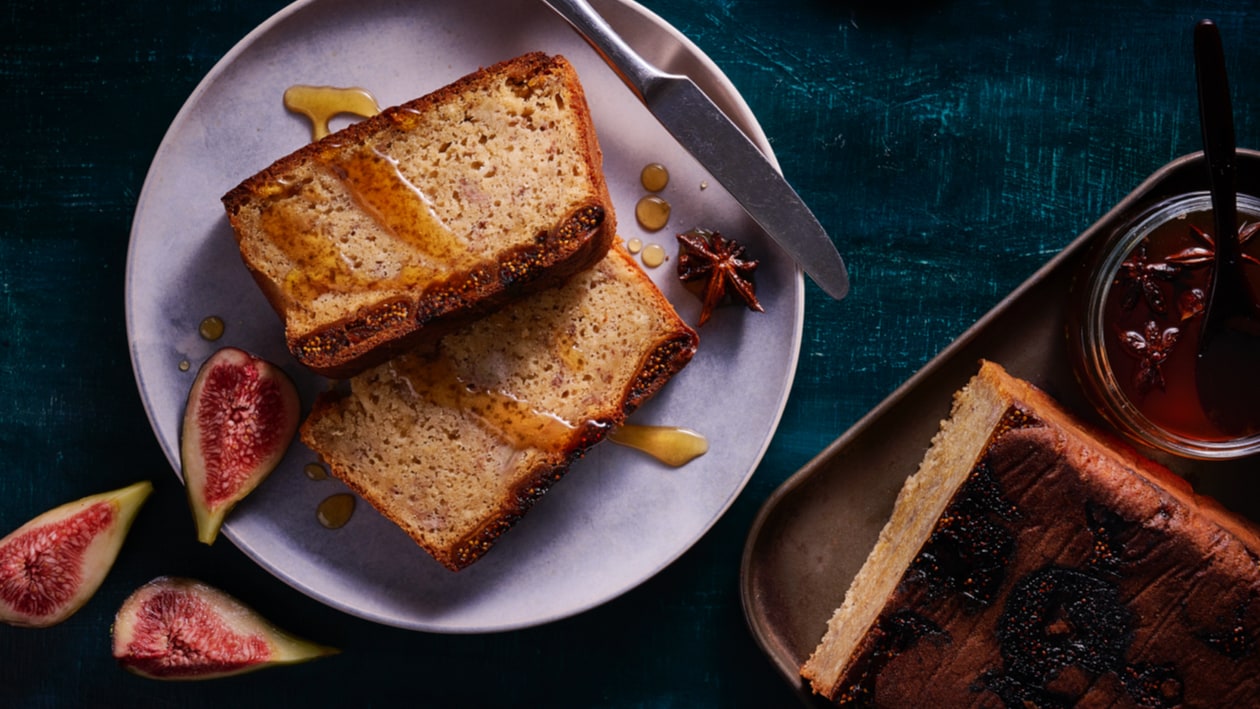 Ingredients per serve
Fig and Fennel Loaf
Self-raising flour

300.0 g

Eggs, lightly beaten

2.0 x

Fennel bulb, trimmed

1.0 x
Honey Star Anise Syrup
Preparation
Fig and Fennel Loaf

Sift flour, sugar, cinnamon, and bi-carb soda into a large bowl.

Whisk eggs, milk and oil together. Fold into flour mixture and stir until just combined. Fold through thinly sliced fennel and fennel seeds.
Line a 10 x 24 cm greased loaf pan with baking paper. Slice dried figs and arrange on the base of a pan. Spoon loaf mixture over figs.
Bake in a preheated combi oven at 170 degree Celsius for 45-50 minutes or until cooked through. If loaf starts to brown too much cover with foil. Cool for 5 minutes then remove from pan and place fig side up.

Honey Star Anise Syrup

Place honey in a pan with 85ml water, KNORR Intense Flavours Citrus Fresh and star anise. Stir until combined then simmer for 10 minutes until slightly thickened. Remove from heat and cool.

To Serve

Slice fig and fennel bread and serve with star anise syrup and fresh figs if desired.