Flat Iron with Truffle Triple Mushroom Sauce
Why just cook with standard old button and cup mushrooms that every chef makes their mushroom sauce from? Unleash your inner mushroom magic voodoo skills with this recipe and be a sauce hero.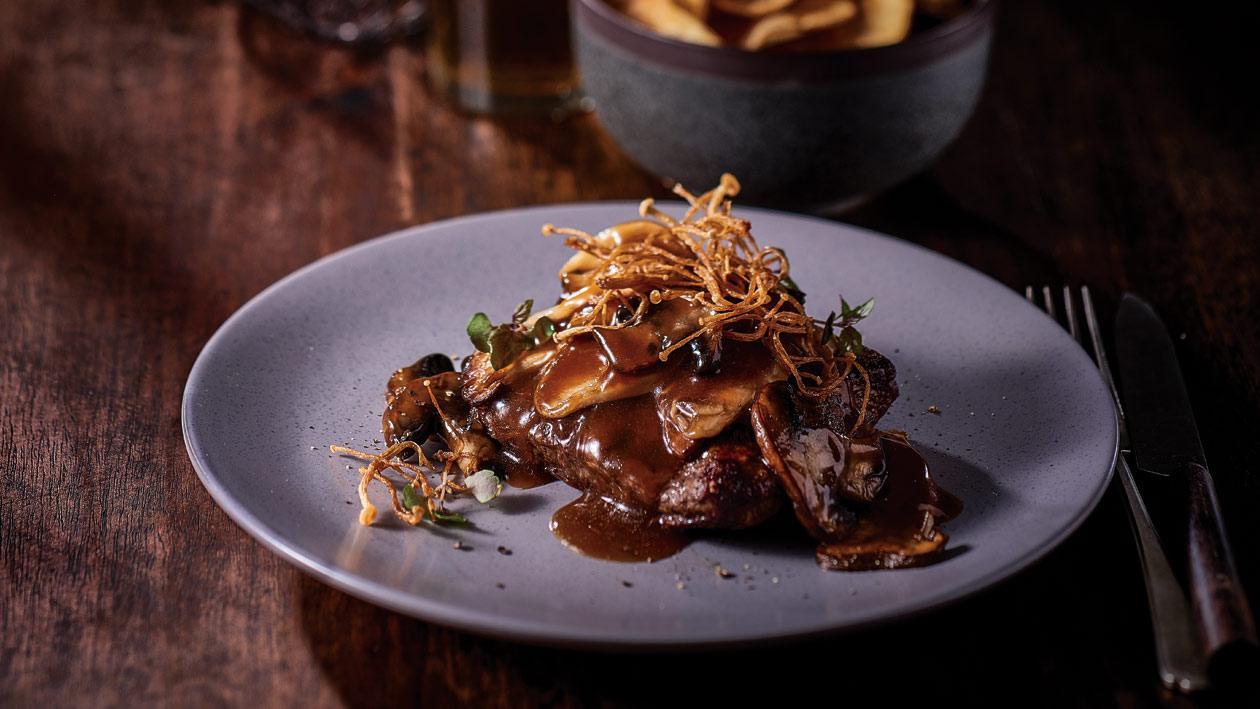 Ingredients
Method
300g Flat iron steaks

10 x
Truffle Triple Mushroom Sauce
Sliced swiss brown mushrooms

300 g

Sliced king mushrooms

400 g
To Serve
Preparation
Method

Cook the steaks to the desired liking.

Truffle Triple Mushroom Sauce

Heat the oil and lightly pan-fry all the mushrooms except the enoki.
Add the water and truffle oil.
Whisk in the KNORR Gluten Free Rich Brown Gravy and whisk until boiling.

To Serve

Fry the enoki mushrooms in the deep fryer until golden. Remove and drain. Pour the sauce over the steak and top with enoki mushrooms. Garnish with micro herbs.