Fried Tostada Pizza with Tuna
This pizza recipe will "toast your tostadas!" With this border busting banger, you will experience a slice of a different origin.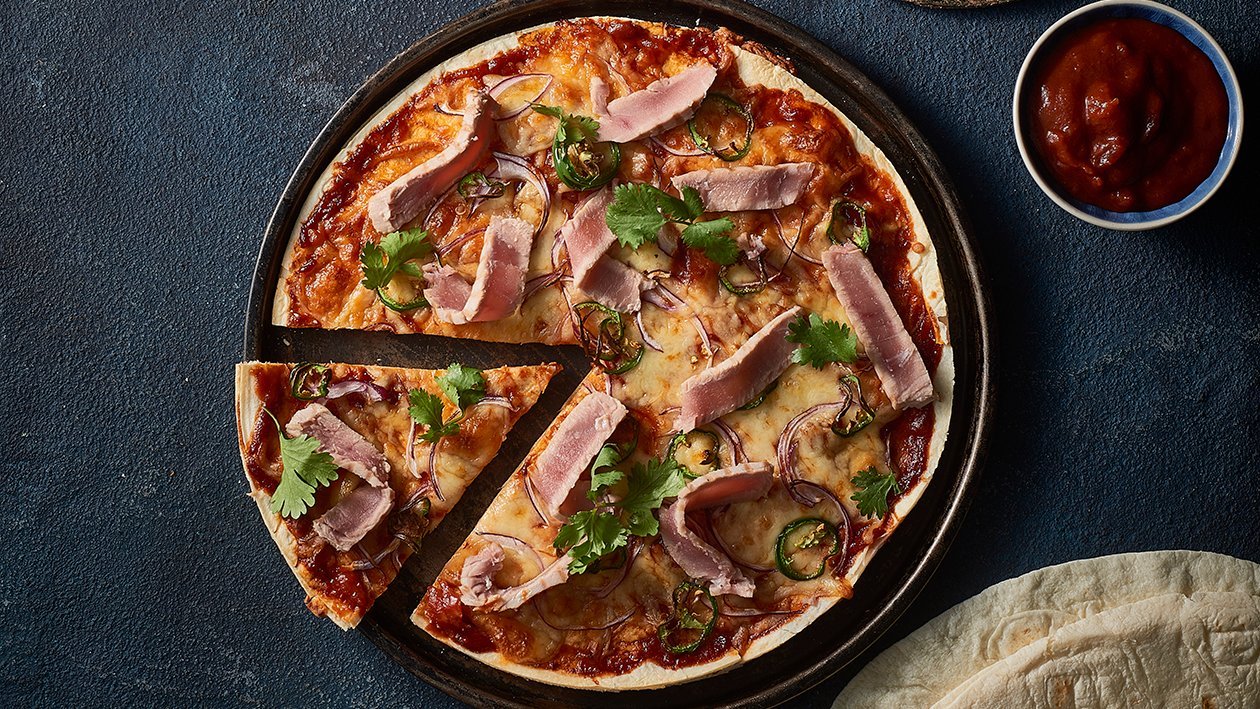 Ingredients
Method
Mozzarella, shredded

2 kg

Tuna steak, sliced thin

1 kg

Coriander picked, fresh

100 g
Preparation
Method

CombineKNORR Gluten Free Pronto Napoli and KNORR World Cuisine Chipotle BBQ Sauce.
Spread the sauce on a taco and sprinkle a handful of cheese over - add another soft taco, spread more sauce and cheese, jalapeño, onion and tuna.
Bake until golden brown. Garnish with coriander.