Grass Fed Fillet Steak with Shiraz Onion Sauce
Some people drink red wine and eat food. Better to drink red wine and eat food with red wine in it. Put plenty in your sauce, reduce it to a syrup first to burn off the alcohol, otherwise you'll be walking home after your meal out.
Casual Dining
Beef
Steaks
Main Meals
Australian
Other European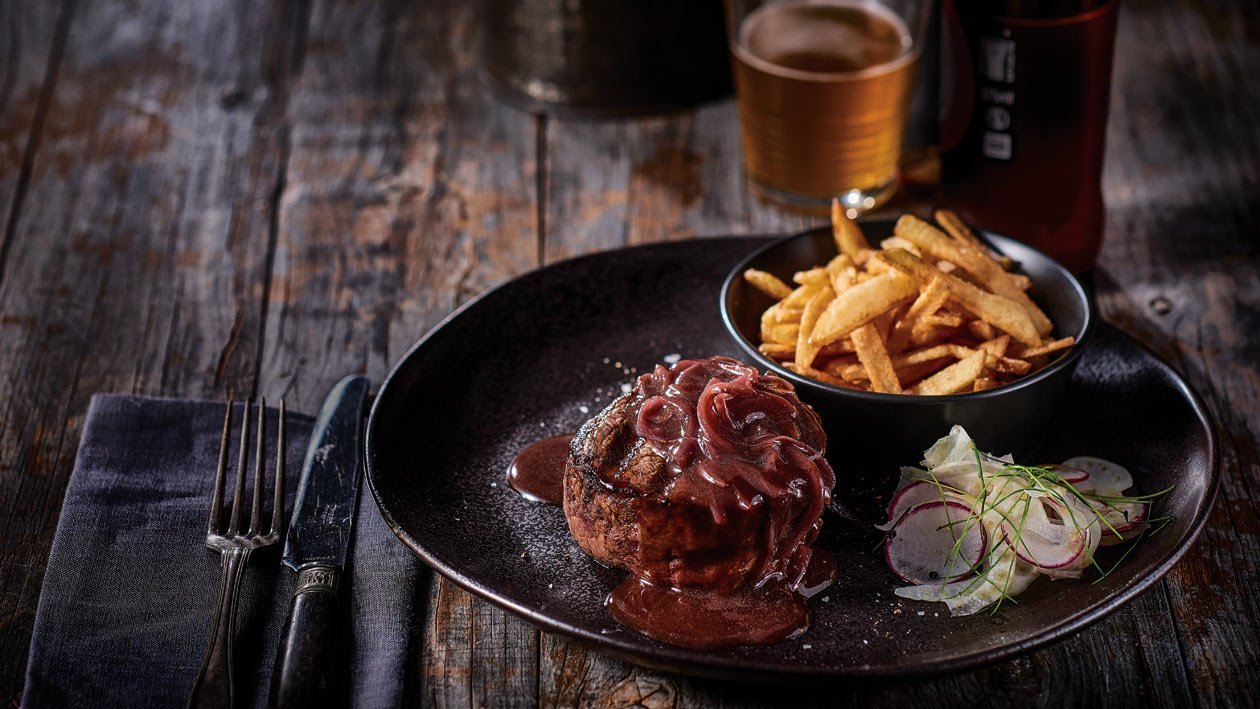 Ingredients per serve
Method
250g Fillet steaks

10.0 x
Shiraz Onion Sauce
Preparation
Method

Cook the steaks to the desired liking.

Shiraz Onion Sauce

Cook the onions slowly in the oil until caramelised.
Add the shiraz and reduce by half then add the water.
Whisk in the KNORR Gluten Free Rich Brown Gravy and whisk until boiling.

To Serve

Pour the sauce over the steak and serve.