Miso Pork Ribs
Pork ribs are a winner on any menu. When cooked sous vide, not only are ribs extra tender but they take on the flavour of the marinade with extra intensity. Enjoy this explosion of flavour.!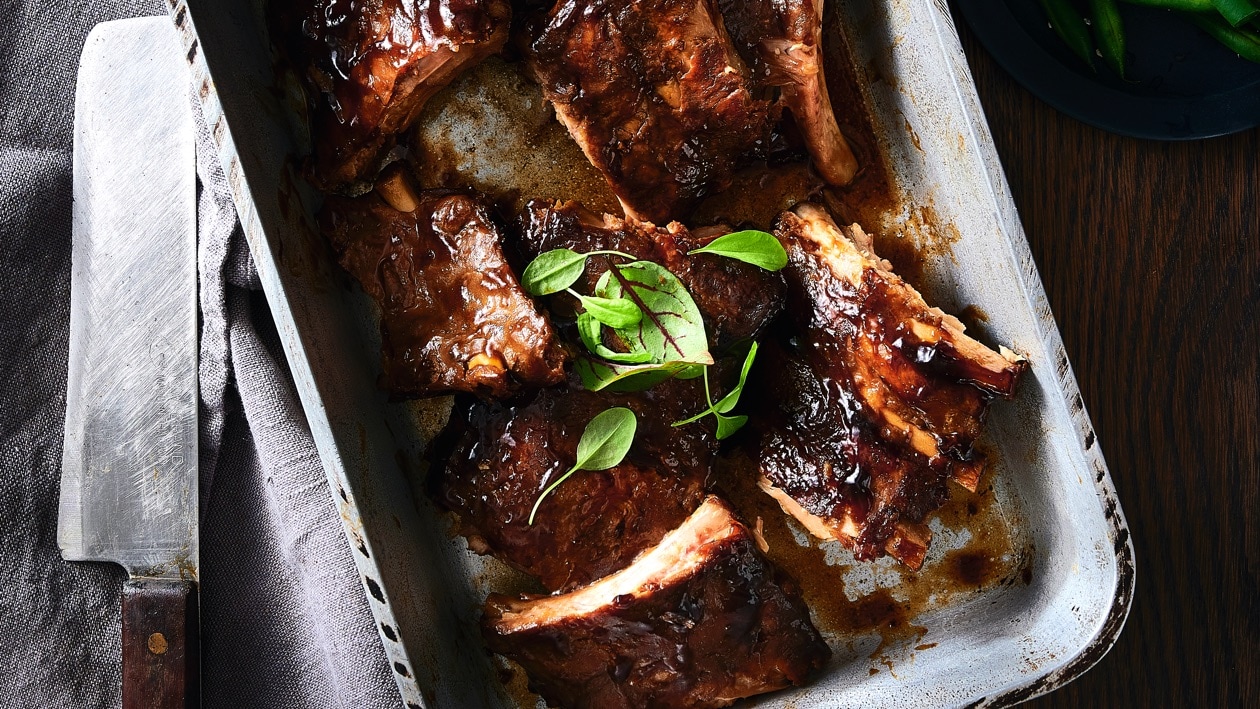 Ingredients per serve
Miso Pork Ribs
Pork Ribs
KNORR Chinese Honey Soy Sauce GF 2.1 kg
/g
2000.0 g
0%
KNORR Intense Flavours Roast Umami 400 ml
/g
50.0 g
0%
racks American pork ribs
/x
5.0 x
0%
Pork Ribs
racks American pork ribs

5.0 x
Preparation
Pork Ribs

Combine KNORR Chinese Honey Soy Sauce with KNORR Intense Flavours Umami, miso paste and 200 ml of water and pour over pork ribs. Marinate for 1 hour. 
Drain ribs. Cook sous vide at 74 degree Celsius for 12 hours.

Glaze

Once the ribs are cooked sous vide, drain the juices from the bag into a pan and reduce for 5 minutes. 
Brush ribs with the reduced glaze. Char-grill until golden brown.

To Serve

Divide the ribs into portions. Serve with pickled wakame, sweet potato chips and green beans.

Tip

It's best to use yellow miso in this dish as it's less salty and more subtle than red miso. Wakame is a finely shredded seaweed, usually pickled and can be found at Asian supermarkets or seafood stockists.