Roasted Salmon Fillet, Lemon Ginger Dressing
KNORR Lemon sauce is perfect to use as a base. This sauce in this Asian inspired recipe is enhanced using additional fresh ingredients.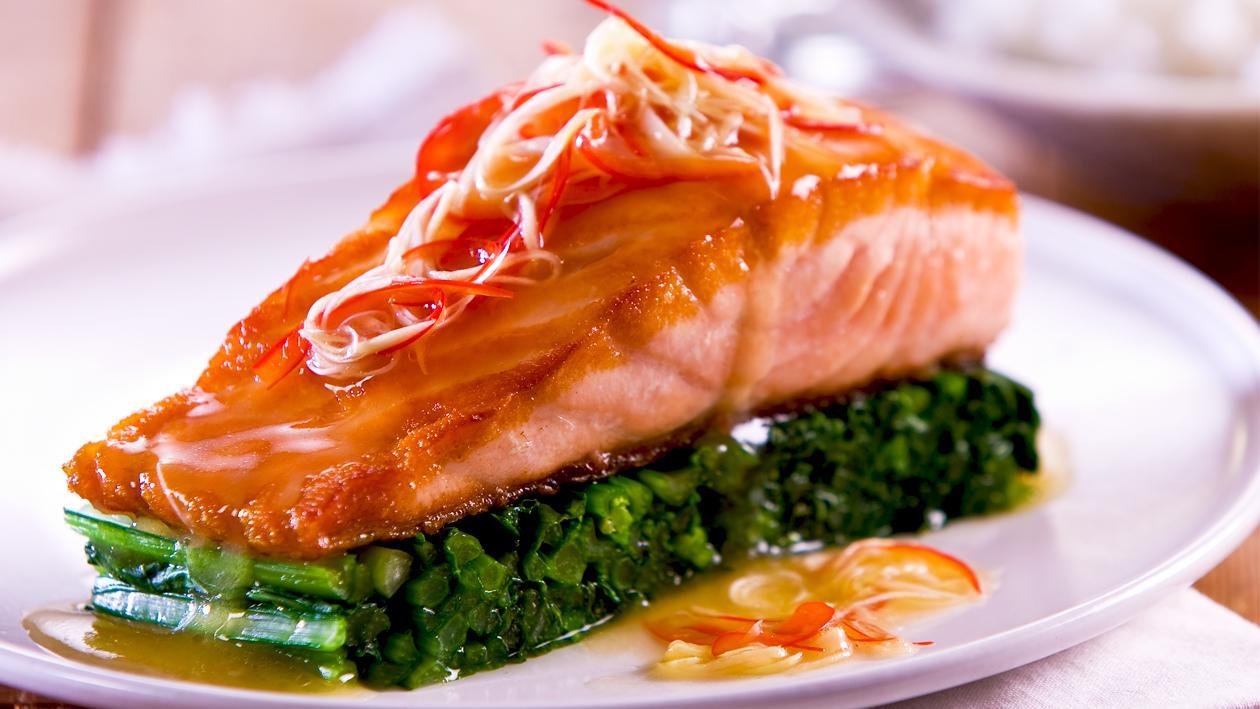 Ingredients
Salmon
Black pepper, ground

10 g

Salmon, fillet (150 g portion)

10 x
Vegetables
Sauce
To Finish
Preparation
Salmon

Preheat the oil into a large grill pan and season the salmon with the salt and pepper. Place on the hot grill pan and cook each side of the salmon until golden brown. Finish cooking in a preheated oven (180 degree Celsius) until med rare.

Vegetables

Wash and clean the Chinese broccoli and place into boiling water. Cook until tender. Remove and chop into portions.

Sauce

Finely shred the peeled ginger and place into a bowl. Add the rest of the ingredients. Mix well to create a dressing.

To Finish

To serve, place the chopped Chinese broccoli onto a plate with the cooked salmon, drizzle KNORR Chinese Lemon Sauce GF over as the dressing.