Smoked Fish Kedgeree
Derived from a classic Indian dish, hence the addition of curry, it will be familiar to most residents and they will enjoy a little reminder of their days at home.
Aged Care
Seafood
Curries & Stir Fry
Main Meals
Indian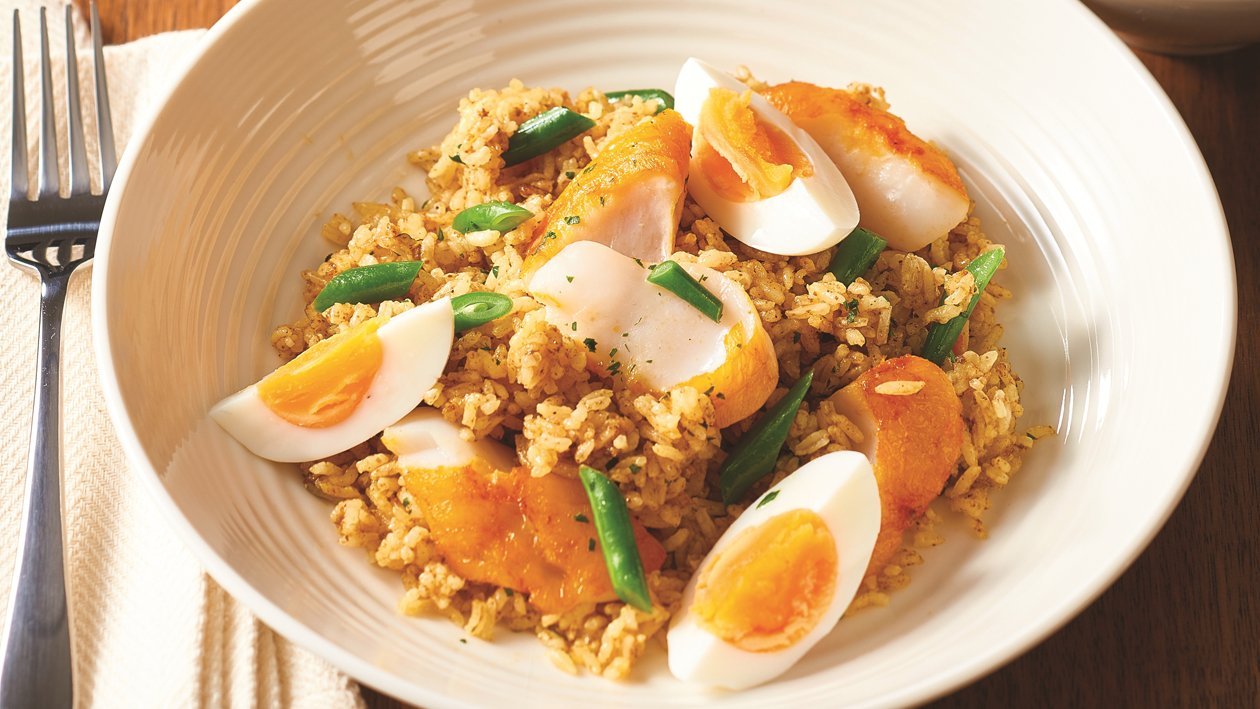 Ingredients per serve
Fish Kedgeree
Smoked Cod Fillets

600.0 g
Preparation
Fish Kedgeree

Steam the rice and allow it to cool. Hard-boil, peel and chop the eggs. Slice the beans and lightly steam.
Lightly bake the fish for 15 minutes at 160C or until cooked.
Heat the oil in a large fry pan, add KNORR Patak's Mild Curry Paste and rice. Add the remaining ingredients except eggs and cook like fried rice.

Serving Suggestion

Tip – Add chopped tomato and coriander for a fresh summer style dish.